Yacht Memberships
To book your boat, click Schedule Boat Time in upper right hand corner of the Sound Sailing Center website. This will bring you to our scheduler. First time users, please call Teddie Lok Salko at 203.838.1110 or email sscsailing@gmail.com if your account has not been set up. We will send you user name and password. Once logged on, fill out the rest of the form and create a new password if you choose. SSC must designate a package and add the cost of your membership before you can reserve a boat.
First Select Membership Type, then Select Reservation
(weekend or weekday, half day or full day starting at 8 or 2),
which will bring you to the calender and available times.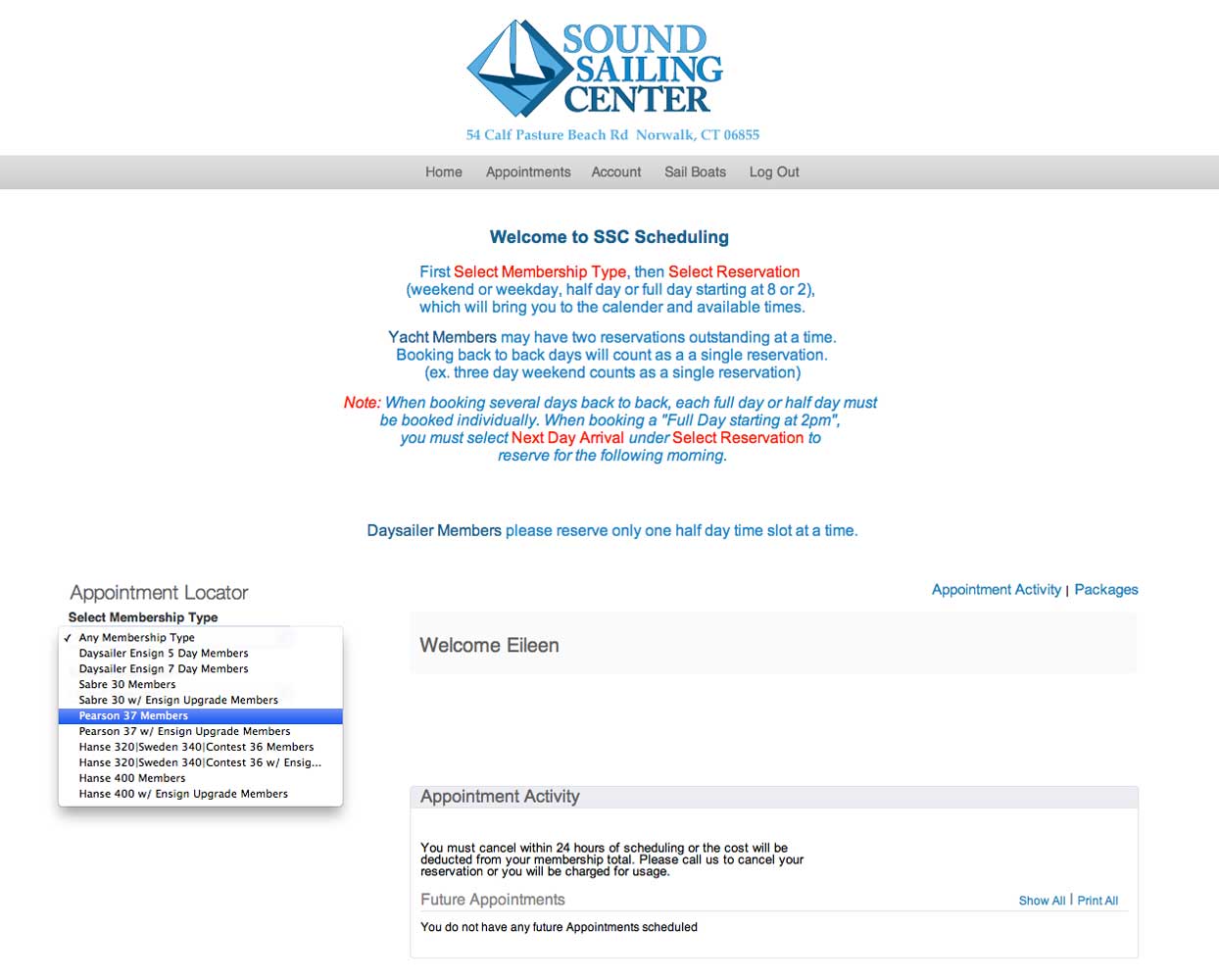 Yacht Members may have two reservations outstanding at a time.
Booking back to back days will count as a a single reservation.
(ex. three day weekend counts as a single reservation)
Note: When booking several days back to back, each full day or half day must
be booked individually. When booking a "Full Day starting at 2pm",
you must select Next Day Arrival under Select Reservation to
reserve for the following morning.
Daysailer Memberships