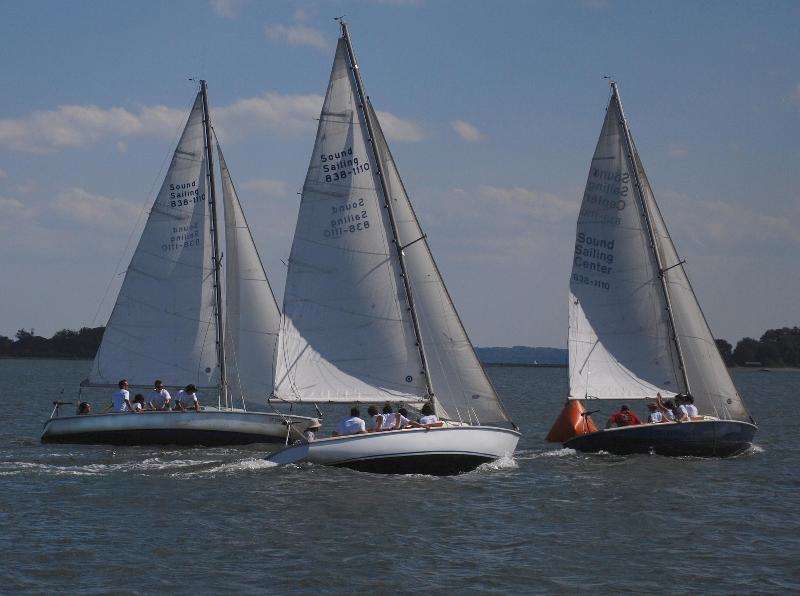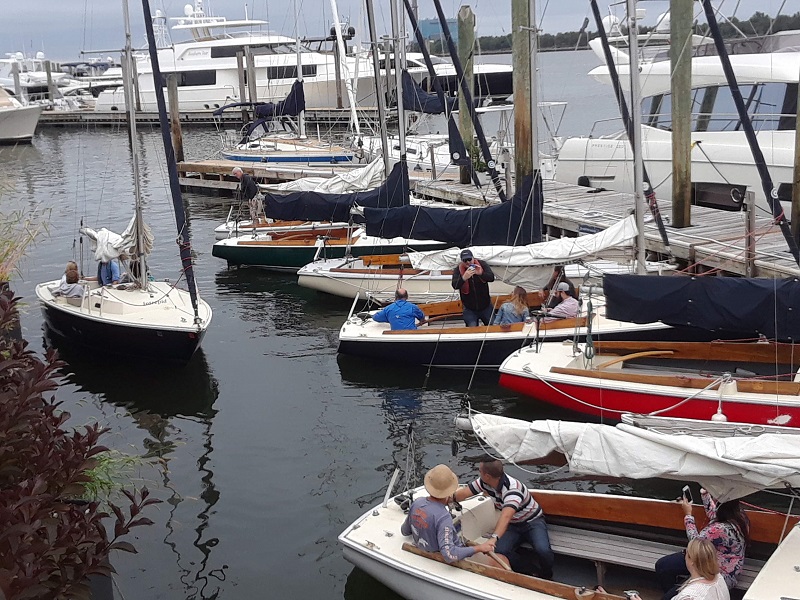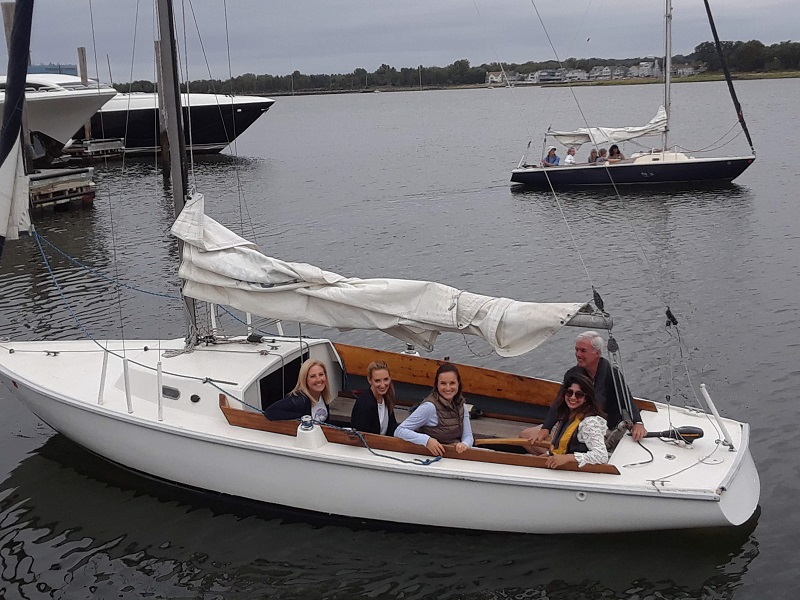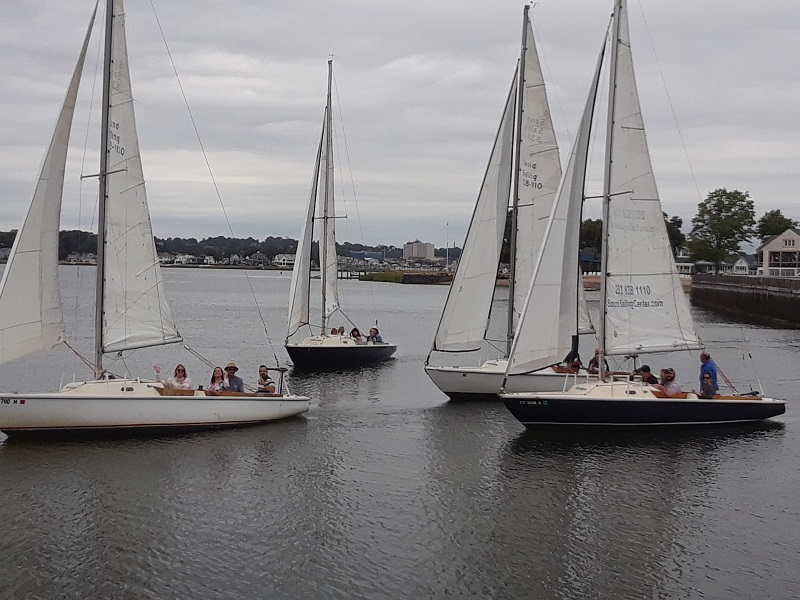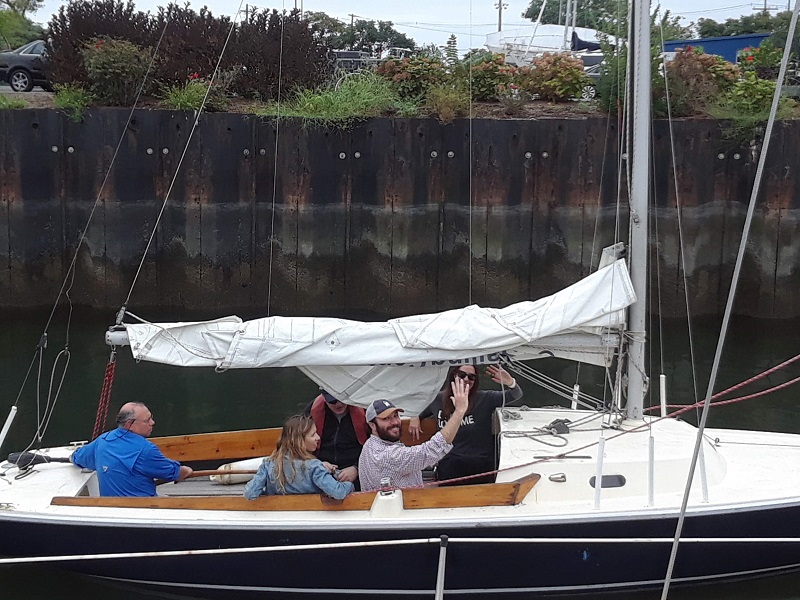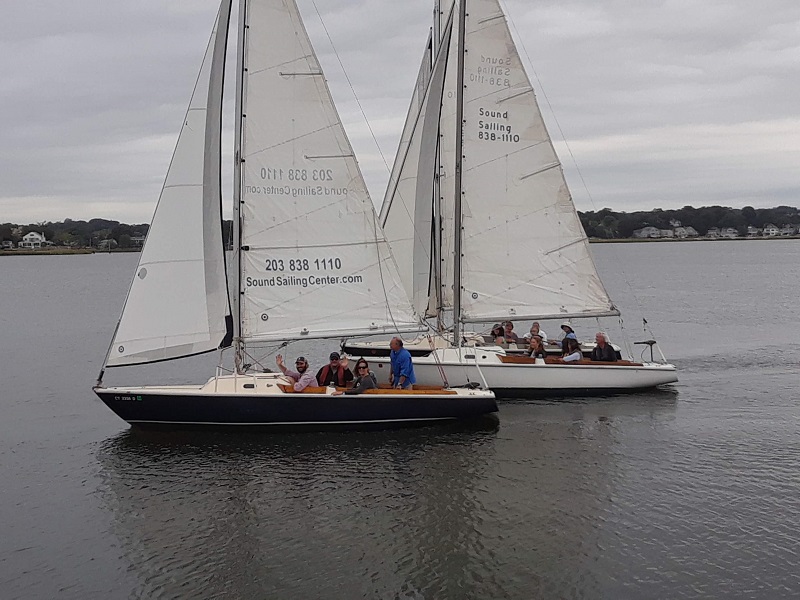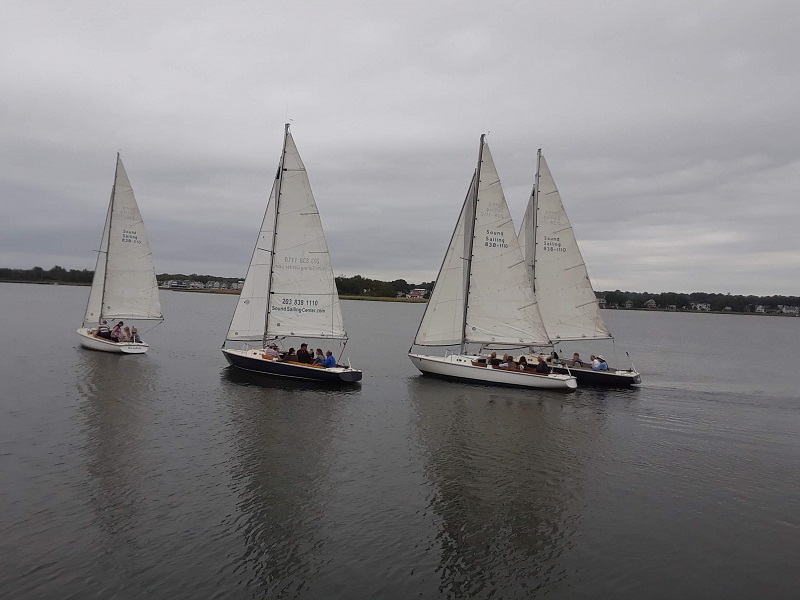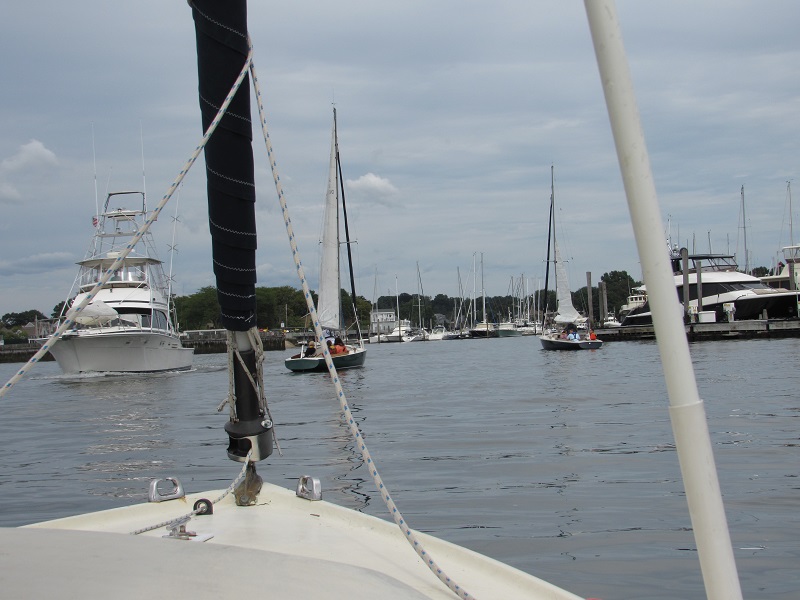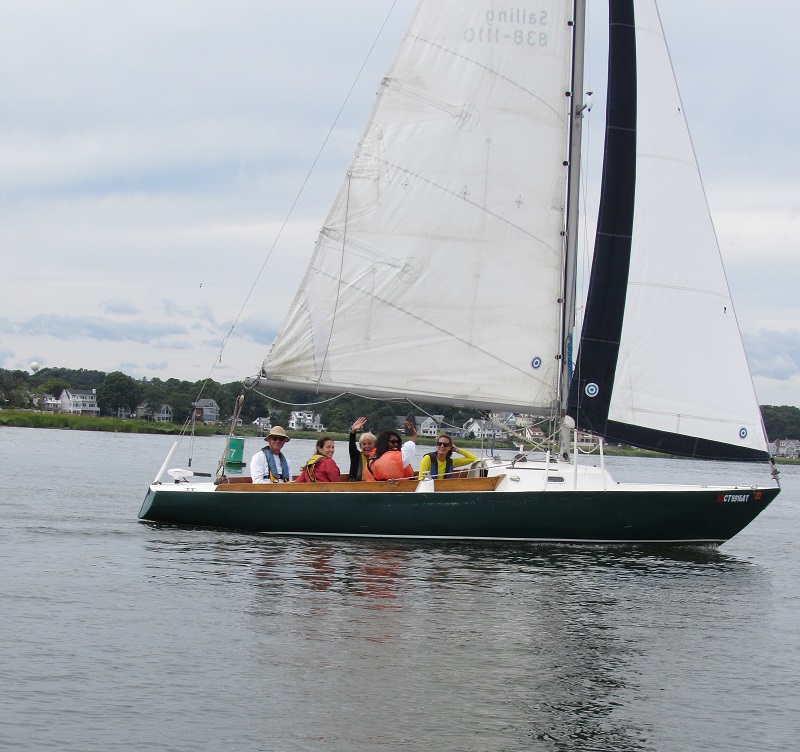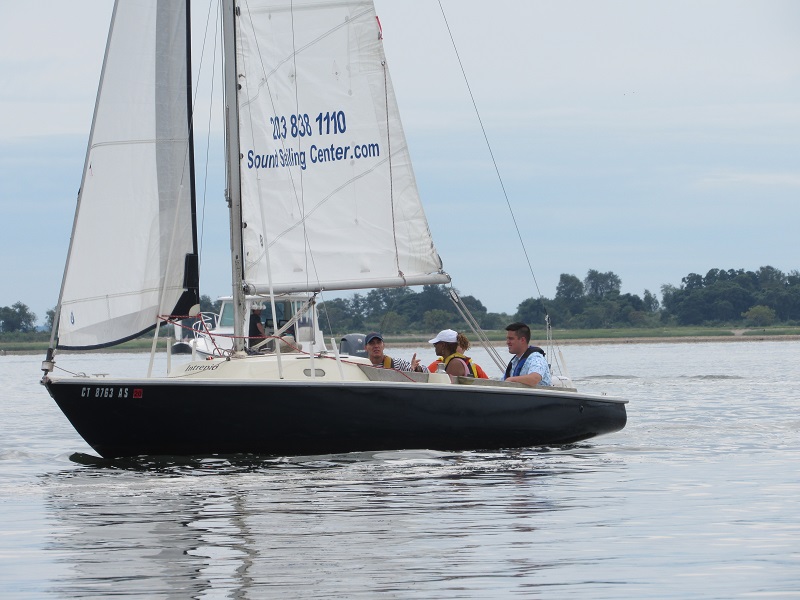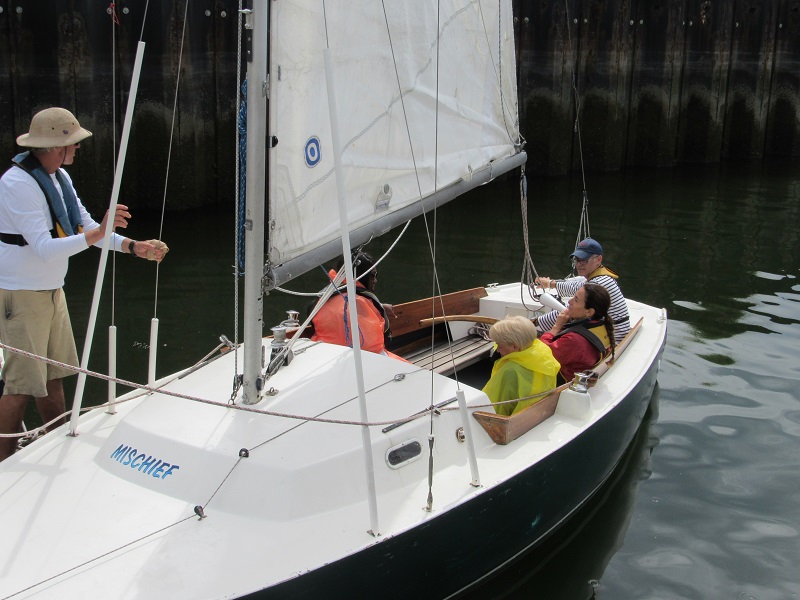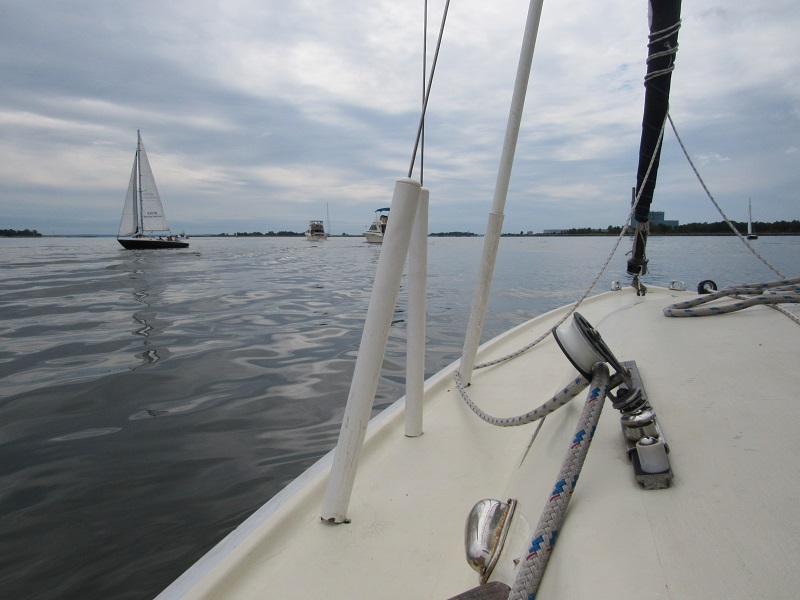 Sailing is an exhilarating experience—in addition, it promotes physical and mental well-being. Provide a lasting impression.
Sound Sailing Center offers a variety of corporate sailing events and sailing team building package options for both teams and organizations. All packages are custom-tailored to your individual preferences.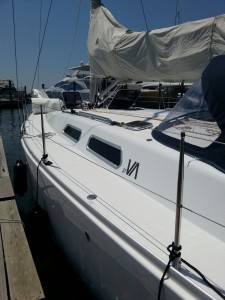 Corporate Sailing Event Packages
You have many choices and types of corporate sailing event packages to choose from. It could be from entertaining on a yacht in style, to racing each other in some of our smaller sailboats, to sailing team building in sailing a yacht yourselves, the choice is all yours. Below are some of the corporate sailing events we offer. If you have something else in mind, please call us to see if we can develop something different for you.
Entertaining Clients Package
Wow your clients with a corporate sailing event on a 37′ yacht. It's a unique and memorable venue. The pacious main salon and three staterooms are included in the layout. Get out of your usual work setting and enjoy the freedom of being propelled by the wind. Your clients will appreciate the exhilarating and enriching experience you've arranged for them.
Another option is one of our 23' Pearson Ensigns. Experience the comfort of classic teak and mahogany while enjoying a relaxing sail around the Norwalk Islands. Large cockpits ensure a smooth, comfortable ride.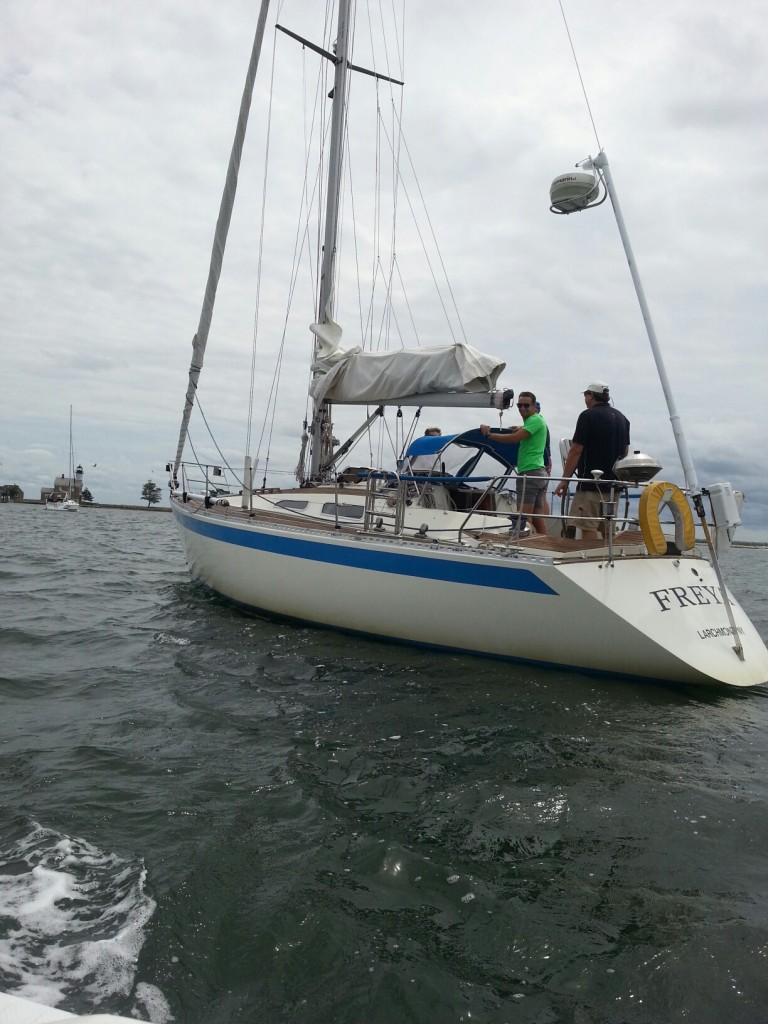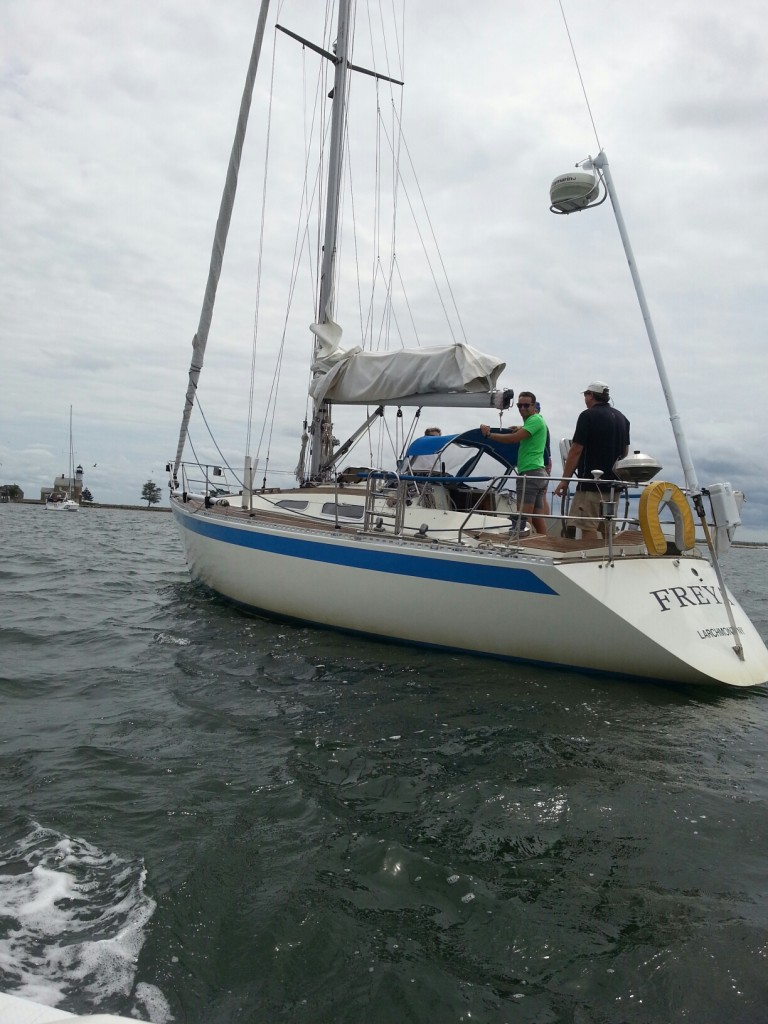 "Aboard a Yacht" Board Meeting Package
Make your next meeting, fun, exhilarating, and memorable. Incorporate sailing into your sales meeting, awards dinner, or any corporate event. You can choose from a fleet of fine yachts to experience the beauty of Long Island Sound.
Enjoy team building in a setting where people naturally let go, speak and laugh freely. This is all while they enjoy being with their colleagues on an adventure. Individuals may choose to help sail under the captain's supervision. Or they can relax, talk among themselves and enjoy the wind and the ride.
Choose up to six of our 23' Pearson Ensigns. Each sailboat seats 5, not including captain. Only the afternoon time-slots are available during the summer months.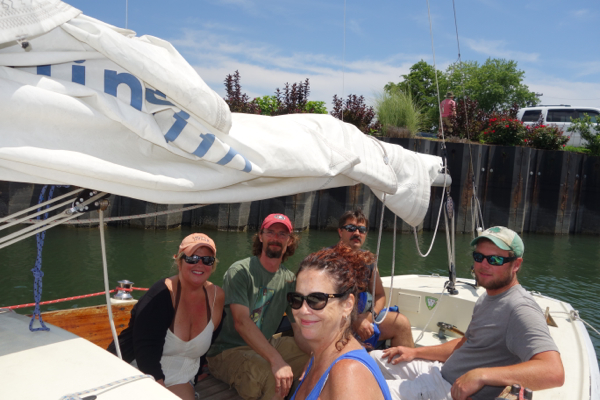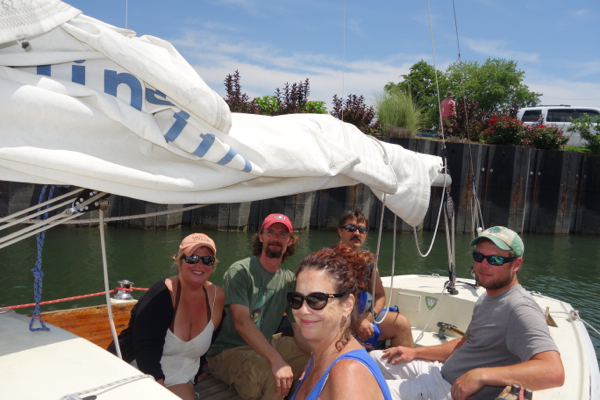 Team Building/Racing Package
A one-day team-development workshop on the water.
The SSC team-building process is so much more than a nice softball game that didn't make any difference back at work. It is an out-of-the-box experiential challenge characterized by accelerated and memorable learning! Each team must find its way to optimum performance. Our sailing discovery process is proven to nurture and accelerate that process. Teams must continually communicate and adjust to reach optimum processes and achieve goals. Possibly no other activity demands such a high level of coordination, adaptability, attention to feedback, and team spirit to succeed.
Past teams have demonstrated dramatic and practical performance improvements in the following areas:
new level of role adaptability
expanded personal and team perceived limits
improved morale and resolved conflicts
comfort in the face of pressure, complexity and ambiguity
breakthroughs in communication
spirit of camaraderie and friendship
willingness to step in and do what it takes to produce the results
After a short briefing, we head to the water. Now it's time to begin learning the skills, communication, and teamwork necessary to maneuver the yacht skillfully. We take turns learning the various positions and roles: vessel command, steering, control of the mainsail, the jib, and tactician.
Participants return to the clubhouse for awards, celebrations, and a debrief. We offer supportive feedback and facilitate a debrief on what you learned. Take all these skills back to the office.
Your team will depart having had a day full of excitement, fun, inspiration, and learning.
Choose up to six of our 23' Pearson Ensigns. Each sailboat seats 5, not including captain. During the summer months, only afternoon time-slots are available.
After the Sail…
Following your corporate sailing event, enjoy a private dinner at the Sunset Grille, which is adjacent to our facility.
Or choose to have us sail you from our Norwalk facility your team to or from a waterfront restaurant of your choice or a Norwalk Island of your choice for a catered luncheon or cocktail party. Groups can, for example, sail from our Norwalk facility to any waterfront restaurant in the area, arriving at their dinner site via sail.
Additional Services Can be Added to Your Corporate Sailing Events Package
Refund Policy
A 20% non-refundable deposit will reserve your charter. Then, the balance is due 3 weeks before departure. Corporate sailing event charters that cannot be rescheduled within the next 2 months can be refunded. This applies to the balance only.