Turning Sailors into skippers capable of singlehanding a daysailer in challenging coastal conditions.
Weekend Classes (Saturday-Sunday) 
Weekday Classes (Monday-Thursday)
Cost Savings if you take INTRO + BASIC KEELBOAT!
Three-person group class (price is per person):
Do you know how to sail, but want to take a boat out on your own? Basic Keelboat will prepare you to safely skipper a 20-27′ sailboat. US Sailing certification, the Basic Keelboat Textbook, and Sound Sailing Center's own unique and information packed text is included.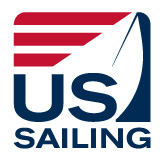 A quick way to judge the quality of a program is to simply see if you are allowed to sail the schools boats singlehanded at the end of the class.   It's remarkable how many programs don't let you use their boats at the end of the lessons, which might tell you something!
We have long been amazed at the variability between what different schools call Basic Keelboat.  With some programs, the instructor demonstrates reefing (which is what sailors call the process of making the sails smaller so as to safely sail in higher winds) once, and the students never actually reef themselves.
At Sound Sailing Center, you will have personally reefed the main 5-7 times, and watched your classmates practice the same in our Basic Keelboat class.   With 20 hours of instruction, 95% of which is on the water and 3 students per instructor, we cover a lot, which is outlined below.  (5-7x) means each student will have personally practiced this drill five to seven times or until they are proficient at it.
Basic Keelboat weekend classes run from 8 am to 1 pm over two weeks on consecutive Saturdays and Sundays.  If only 2 students in the course, the four lessons are 4 hours long and run from 9 am to 1 pm.  Private courses again include 4 lessons, which are about 150 minutes long.
Topics include
Rigging, Basic sail shape controls
Sailing: By the heel, By tell tails, 'Blind'
Reefing (5-7x)
Single-handed tacking (30x), jibing (18x)
Rules of the road, Basic navigation
Man overboard drill (5-7x)
VHF, Depth recorder use
Mayday Calls
Running aground: sailing off.
Using a chart to locate position (15x)
Docking under sail or power (4x)
Planned departures (4x)
Anchoring
Practice Sessions
Within 30 days after the classes, you will take a written test based on the US Sailing Basic Keelboat book that we give you.  US Sailing requires 75% or better to pass and earn US Sailing Basic Keelboat certification.   We require an 85% or better to use the boats for practice sessions or join our membership program.
After you pass with an 85% or better, you will be given a free limited membership for two 4 hour long weekend practice sessions or three 4 hour long weekday practice sessions.  You will also sign the Membership Agreement and provide a $500 damage deposit, which will not be charged if there is no damage (which has only happened once in 28 years). We encourage weekday practice times, since there is less traffic about.   You can take these practice sessions either alone or with the other students in the class if you prefer, up to two months after the course ends.   It's important to use these sessions to practice all the drills we have taught you.  It's not yet time for pleasure cruises!
If you have not completed the practice sails within 2 months of the end of the class, you will need a refresher lesson, which will be as long as you and the Instructor believe is necessary.   Students who finish the classes after October 15 can do the written test and practice sessions in May of the following year.  One no charge 60 minute lesson will be included for late season students.  Additional lesson time will be extra.  Note that the Ensigns are in service year round, but Students can only take the Ensigns out if the winds are below 12 knots with no advisories posted and the temperature is over 50 degree's.
Within 30 days of the last practice session, you will schedule and complete your final private one hour checkout sail, so we can answer questions and see how you're doing.   After you pass, you can get 5% off membership or rentals for one year. Most importantly, you'll be ready to start sailing with the best training available.
It is crucial to sail the Ensigns (or something similar) at least 20-30 times in order to refine one's skills after completing the classes.  That is why our membership program is the most effective way to quickly become a competent skipper.   We get many people from other schools who have not been able practice or are not comfortable sailing, and quickly lose whatever they learned. Two hours here and there over the course of a few months will help you become be a good sailor.  Many of our students are now highly regarded members at the finest yacht clubs.
Student Make Up Lessons
Students will need to make up missed lessons with a private lesson.   The makeup lesson cost for the Daysailer and the instructor is $100 an hour on weekends, $80 an hour on weekdays.
Need a weekday class?
Call us if you prefer weekday morning or afternoon classes, which are taught w 2 students over one week.  Morning classes run from 8:45 am to noon. Weekday afternoon classes run from 12:30 pm to 3:45 pm. These times allow parents to drop off their children with our Junior Sailing program, take their Basic Keelboat class, and be back before their children get in. In both cases, the classes run from Monday to Friday over one week for a total of just over 16 hours of instruction.