Passport to Sailing is our more flexible approach to becoming a skipper. You can take Classes whenever you want. This is especially useful for students who do not have consecutive weekends available, or whose schedule can change. This is also useful for students who's skills are more advanced than the normal Intro or Basic Keelboat student. In some cases, you will be able to demonstrate all the skills in a single class, making this ideal as a brush up for sailors weho have been off the water for a while, for example.
You will receive a Passport to Sailing Booklet at the start, to record your progress towards Basic Keelboat certification. As soon as can demonstrate proficiency in all the skills, you can schedule your Basic Keelboat Written Test. US Sailing Certification costs $60. After you have passed the test you can schedule your practice sail (which costs $150, then do your on the water checkout and certification (which are all priced a la carte). We have included the number of times we expect most students will need to practice a respective skill to gain proficiency in the Skills Checklist below.
Price is per 5 hour session. Dates coincide with Intro to Sailing dates. See the Intro to Sailing page for dates.
A typical beginner will need 6-7 lessons to get to the point where they can take a Daysailer out singlehanded.
Additional Add-on Services:
You can simply take classes by themselves. Some options you might consider are ;
– The US Sailing Basic Keelboat book at $18. Pick up after your 1st lesson or purchase online.
– A single 4 hr Practice Session costs $150 (normally $360) and is available after you complete the Intro and Basic Keelboat Skills Checklist. You will need to schedule and pass the written US Sailing Basic Keelboat test before you head out. This is only available to students within 30 days of completing their lesson (and can be applied to a membership).
– A final 2 hr Check Sail is $150 (no charge if you sign up for membership) or $200 with US Sailing Certification and a One Year US Sailing membership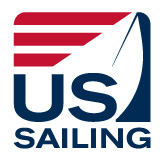 Check Sail + US Sailing Certification

Basic Keelboat Skills Checklist
Prep Skills
Knots 2x – __ __Bowline __ __Square __ __Fig 8 __ __Clove __ __Cleat
Discuss SW breeze, lows, fronts/squalls, weather forecasts sources 2x ___ ___
Demo phone to track thunderstorms w Radar loop (mobile.weather.gov)
Review VHF, get weather forecast
Elec hazards incl Lightning, Power cords, power lines
Review USCG required equipment
Review crucial ships equipment
Presail Check, Weather / Boat / Equipment / Rig / Chart Review / Plan Departure – Crew Briefing
Docking / Anchoring Skills
Leave dock, motor out, sail up/down, motor in (2x)
Leave dock, motor out, sail up, sail in
Running Aground, sailing off
Anchoring under motor
Anchoring under sail, back the main
Running aground, kedging off
Sailing Skills
Sailing without the tiller
Start / stop / backing jib
Sailing Blind (2x)
Crewed Tack (6x)
Crewed Jibes (4x)
Singlehanded Tacks (8x)
Singlehanded Jibes (5x)
Reefing from Close hauled (5x)
Reefing from a beam reach (2x)
Sail edge of a jibe (5x)
Navigation Skills
Practice calling our depth while on the helm (10X)
Draw 'chart' when anchored.
Correctly locate position when not on tiller (10x)
Review Chart Norw Isl, bouys, depth, channel.
Discuss right of way, rules of the road, sail / power, no tack areas
Safety Skills
Heaving to (2x)
MOB, Close hauled (3x)
MOB, Beam Reach (2x)
MOB Broad Reach / Running (2x)
Mayday simulation, boatname, pos using a well known landmark, problem in initial call.
Review 6 distress signals
Final Test
Sail around an island incl crossing the chanel while adjusting sails correctly, updating and showing position on a chart, watching for other navigation, and monitoring the depth.