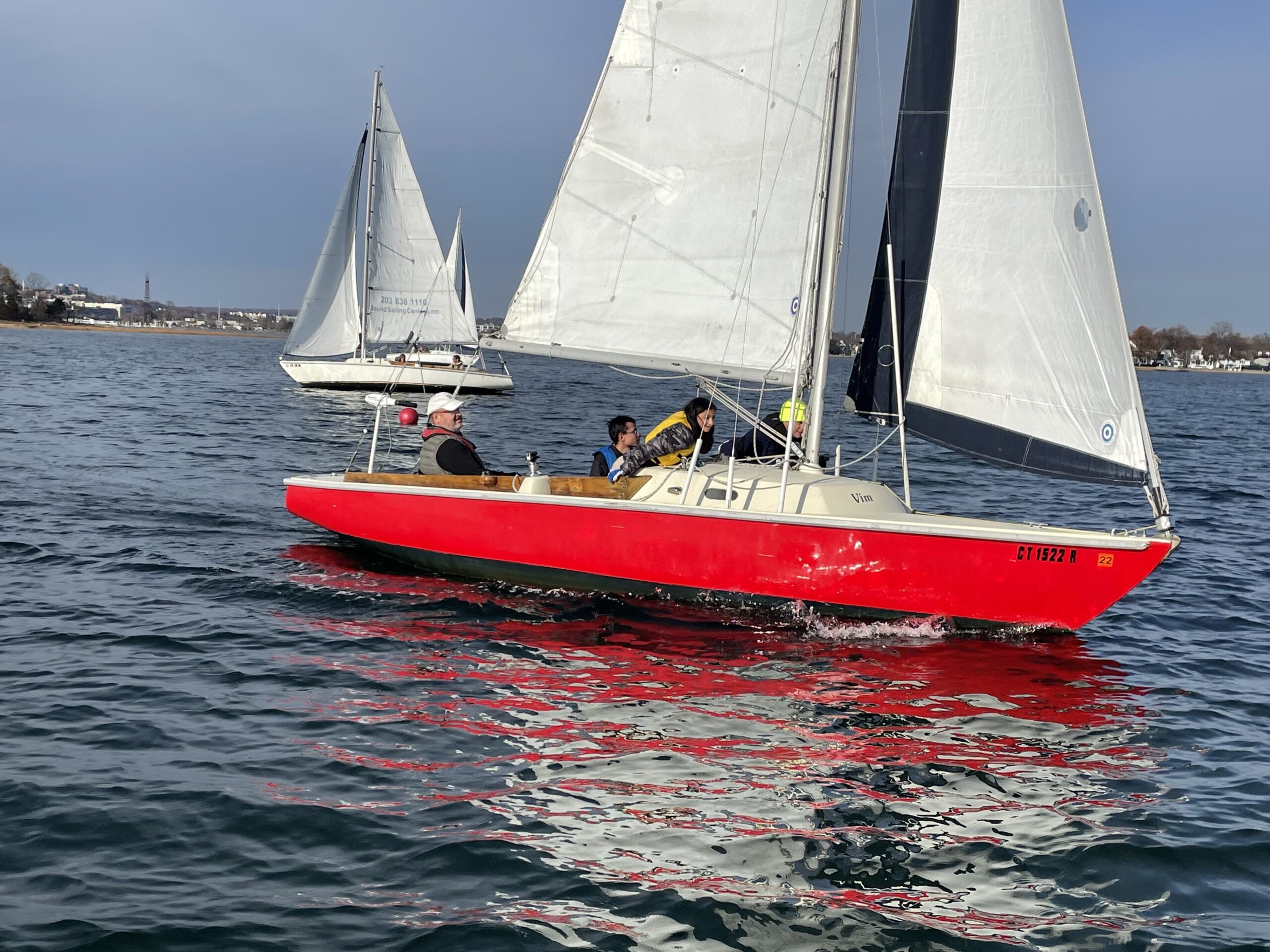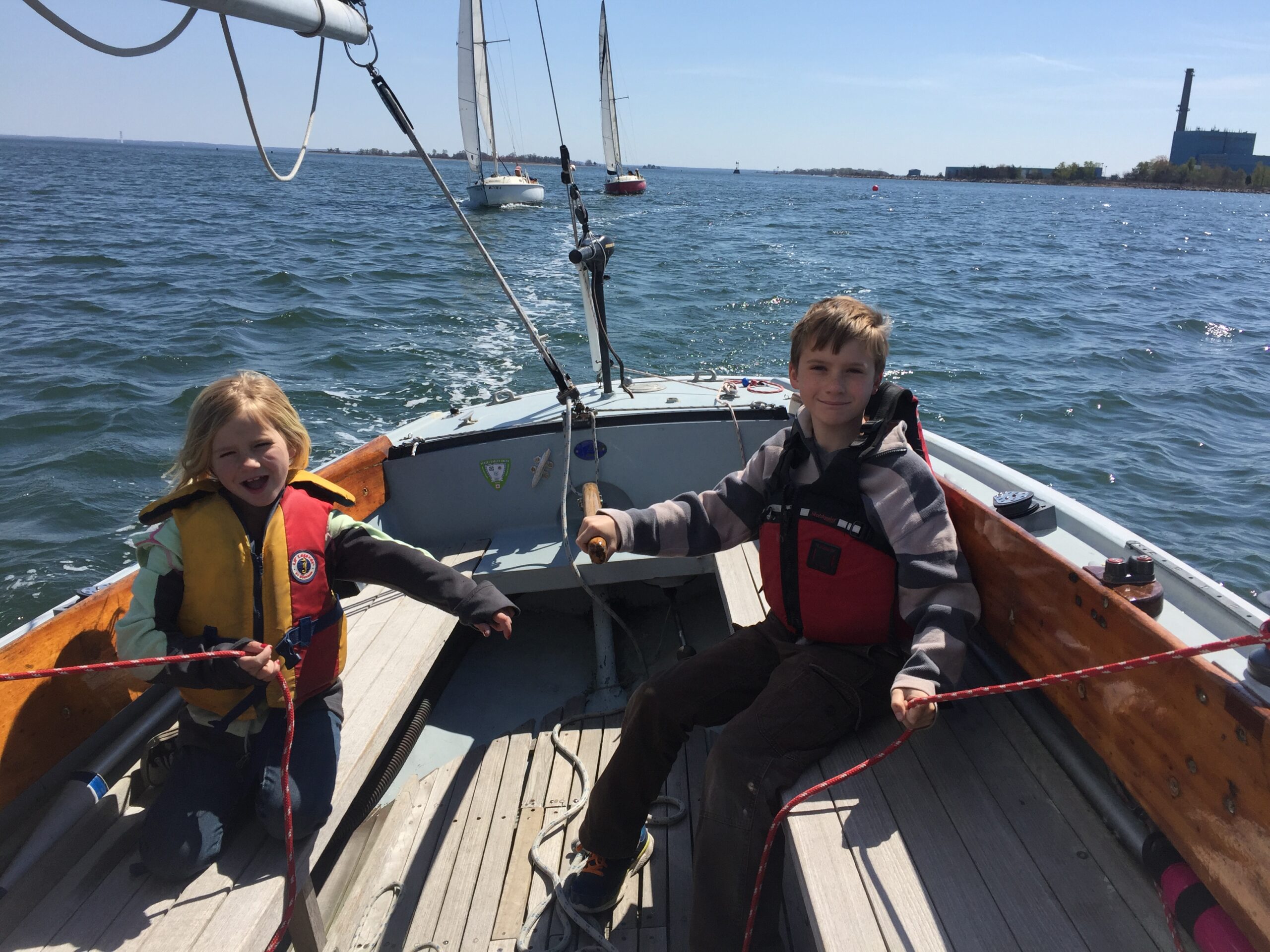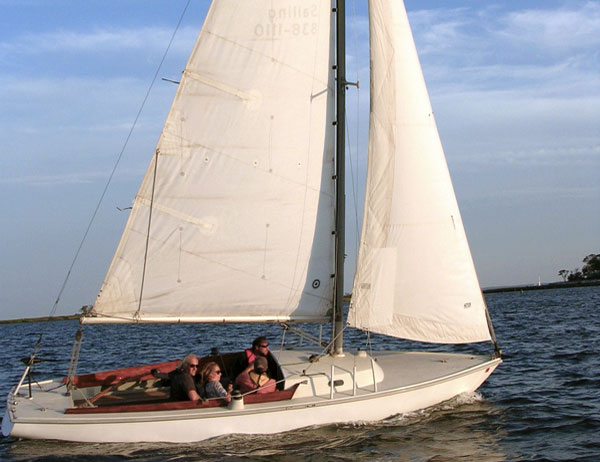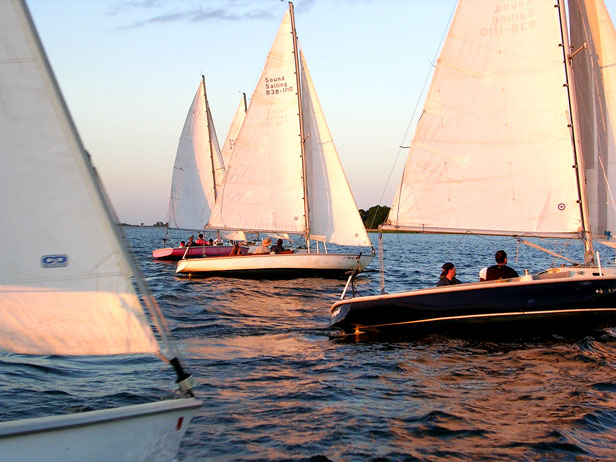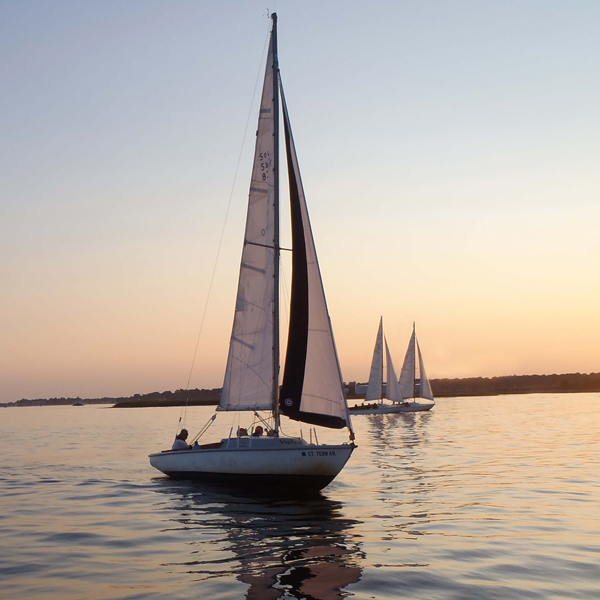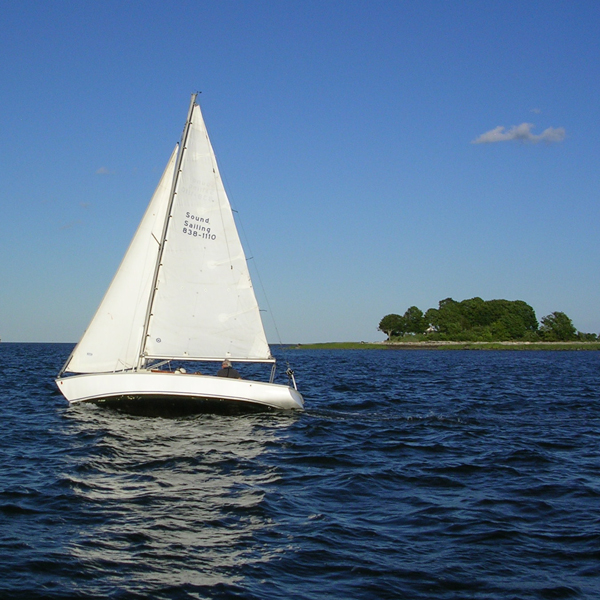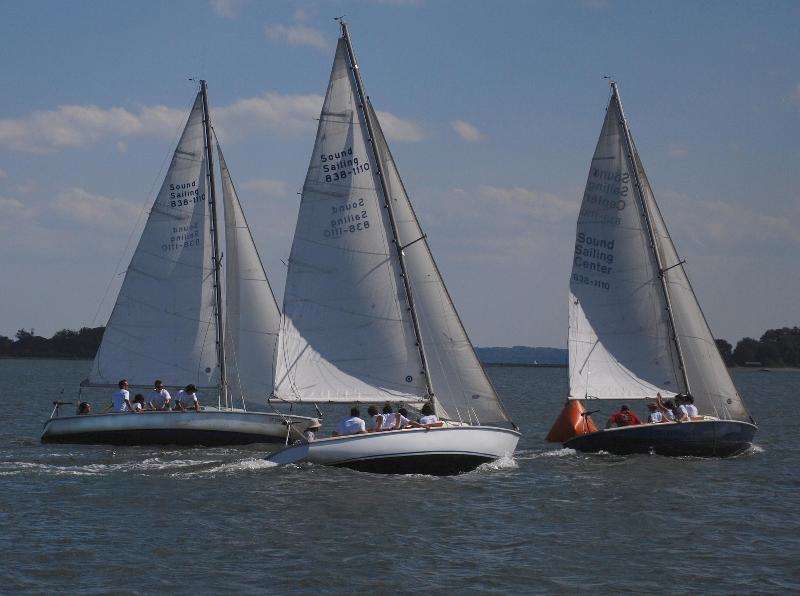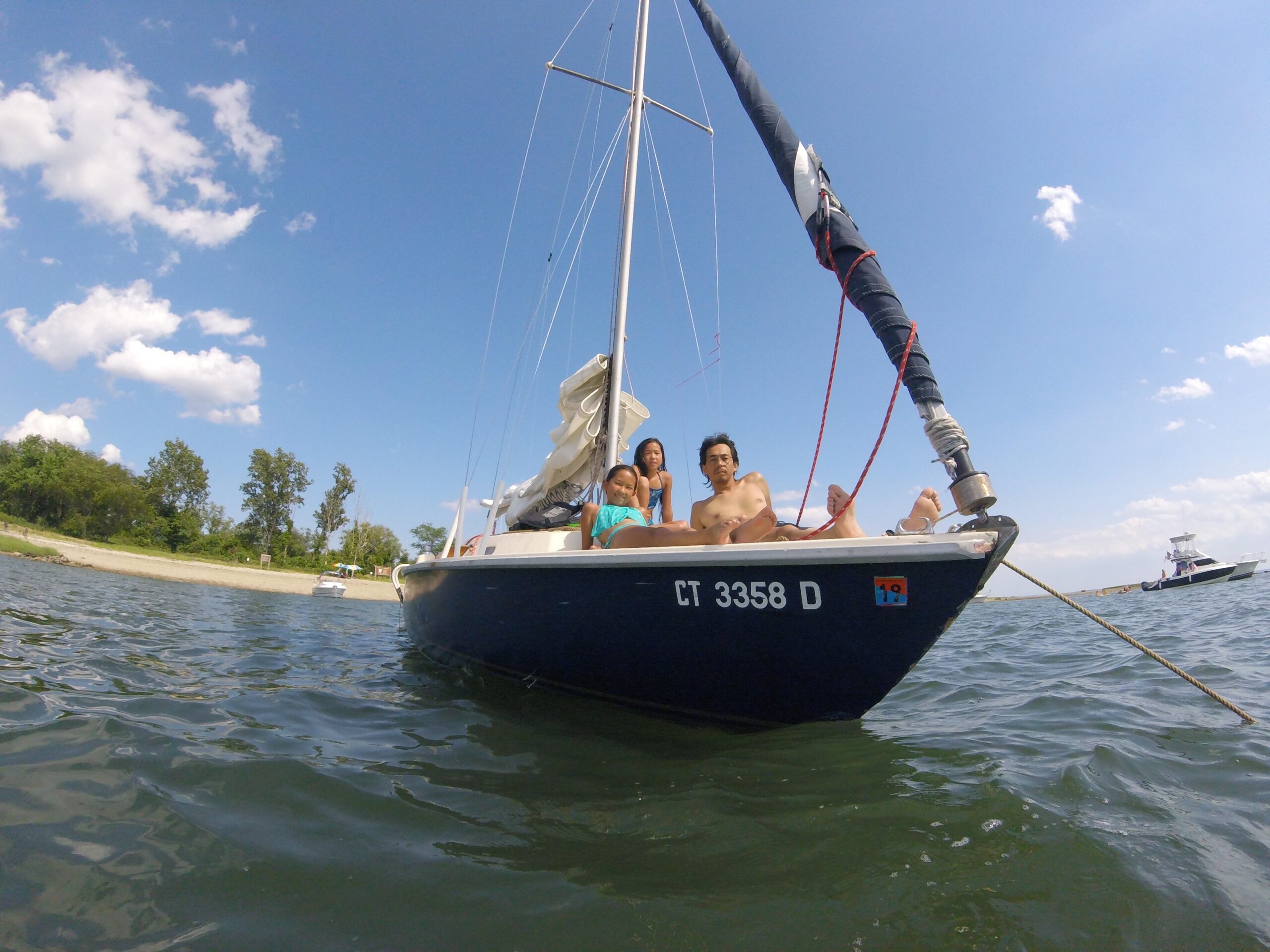 A Daysailer Membership allows you to use the Ensigns and other daysailers as often as you want for a low yearly fee.  All Members must pass the US Sailing written test, with a 85% correct or better.   Daysailer members must pass the Basic Keelboat test.  We do allow retests.  There are no additional charges after the initial fee, which includes a 1hr checkout and familiarization sail.  We expect you to demonstrate reefing, navigation, good sailing skills and have good situational awareness.  We will show you the latest MOB procedure and our unique way of sailing the boat out of a grounding situation.  You can take out the boat with whomever you want, as often as you want. It's your boat. Members may only have one daysailer reservation outstanding at a time
For 2023, besides the Ensigns, we have a 23′ Sonar (a more modern version of an Ensign) and an Olson 25 (which has outstanding performance and an interior large enough for overnighting on).  Member with over 2 years of membership or with Basic Cruising certification may take the Olson 25 for one trip per season up to 3 day long.   For 2023 we will keep at least 7 Daysailers in Norwalk, 2 daysailers in Branford, and we may keep one in Noank CT if enough member interest, which allows great access to the 3 best small boat sailing waters on the Sound with lots of interesting islands. We have a few memberships available for 2023, memberships sold out in 2022.  Ensigns in Norwalk are available year round.
Five Day Membership: (Monday thru Friday excluding Holidays)  Total Cost $2,280    Allows unlimited Monday – Friday Use for one year.

Seven Day Membership: Total Cost  $3,750   Allows unlimited use, any day of the week, for one year.    
A Seven Day Daysailer Memberships included with all Yacht Memberships.
We offer a 5% renewal discount for members.  This increases by 1% every year, so after 4 years of membership, for example, you get a 7% discount.    Year 2 – 5% off,  Year 3 – 6% off, Year 4  – 7% off, Year 5 8% off,  Year 6 – 9% off, Year 7 – 10% off….
Available Time Slots
Morning      8:00am – 1:00pm
Afternoon    1:30pm – 5:30pm
Sunset Sail  5:45pm – 8:45pm (or dusk).
Please email sscsailing@gmail.com or call (203) 838-1110 for more information about our membership program.
Our primary daysailers are Pearson Ensigns. They are a strong , unsinkable fiberglass boat that were still actively built until 2003,  more than 45 years after her introduction.  Ensigns were designed and built as racing boats, with a SailArea/Displacement ratio of over 18, much more than other daysailers.   This means they can sail well in light air, even with the Blade jibs we use.  Ensigns are probably the most comfortable daysailer ever built. They have high backrests and a large, deep cockpit. The Ensigns are ideal for families or relaxing picnic cruises. Their cockpits are larger than even our J44. Just as important for us is that Ensigns, with our unique modifications, are the easiest daysailers to singlehand that we know of. We have many members in their 60s to 80s, both men and women. They love being able to easily singlehand our boats.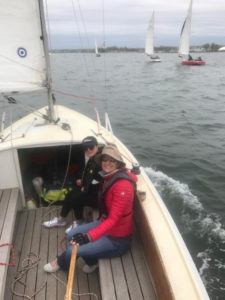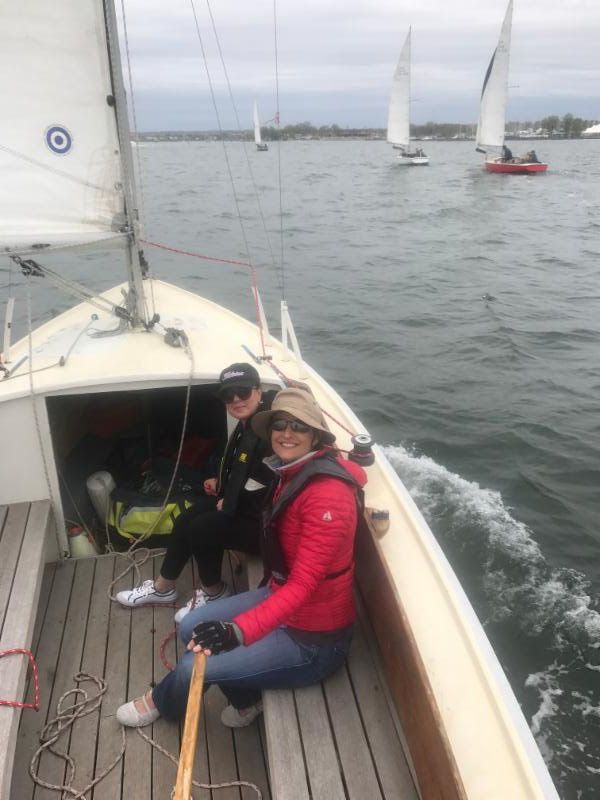 Teak & Mahogany Comfort
The warm teak or varnished mahogany woodwork in the cockpit is a welcome change from the all-fiberglass construction of modern boats. The strong hull means you never have to worry about running aground or other minor mishaps.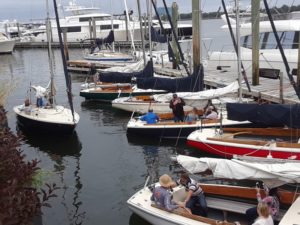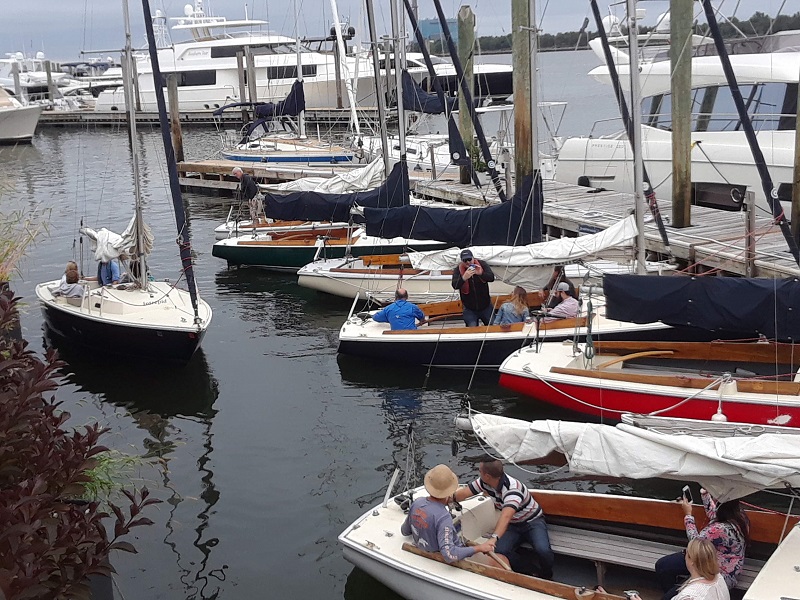 We have a fleet of eight Ensigns, one Sonar and one Olson 25 . They use clean, quiet electric motors to get you off the dock and bring you back if the wind dies (the Olson has a Gas motor). All daysailers have roller furling jibs and Dutchman self-flaking mains with low friction UHMW track systems. All lines are in easy reach of the skipper for easy singlehanding. Ensigns can be sailed within two nautical miles of the Norwalk Islands, These are a six mile long chain of nine major islands, and many smaller ones. Our base is in the center of these islands. Most of the islands are nature preserves. The Branford Daysailers must stay within 3 NM of Spectacle Island off Indian Point / Branford Harbor (allowing access to the Thimble Islands), or inside Fishers Island Sound staying west of Napatree point.
All Daysailers have VHF radios for calling in or for the latest marine weather reports, depth recorders, first aid kits, charts, and all the standard USCG safety equipment.