Membership fees- $3,360
Per Use fee's;  CS 30 / C&C 32/Pearson Deductions
Full Day Weekend (up to 23 hours starting at 9:00 am) $260
Full Day Weekday (up to 23 hrs starting at 9:00 am ) $160
You will be charged the above fee's with each use.
Daysailer Membership is included for no extra charge.

We offer a loyalty program for members with over 2 years of membership. Members with over 2 years of membership receive an extra 1% off renewal (6% total discount), over 4 years of membership an extra 2 % (7% total discount) and over 6 years an additional 3% off (8% total discount).
Please email sscsailing@gmail.com or call 203.838.1110 for more information about our membership program
Corsair F24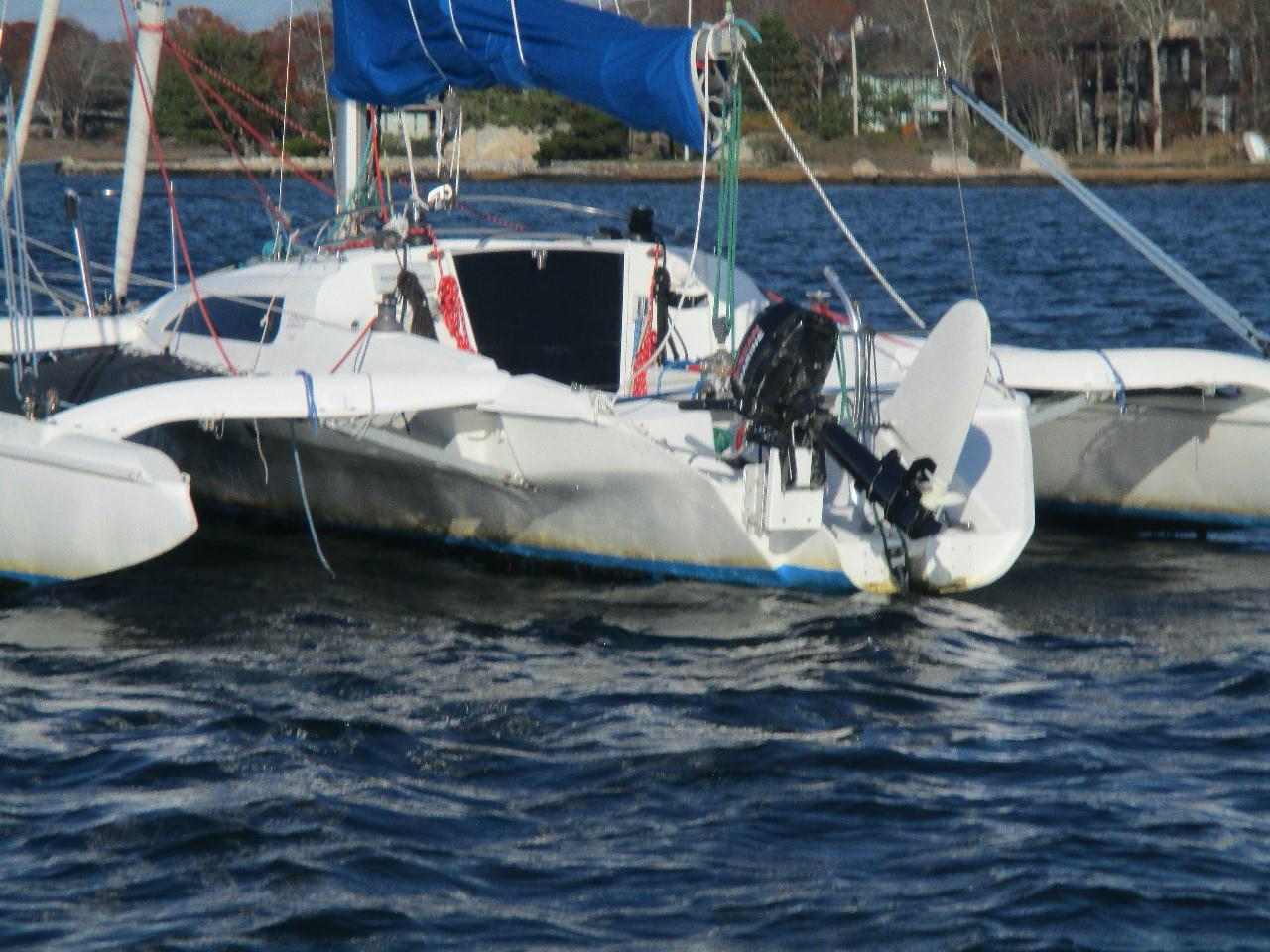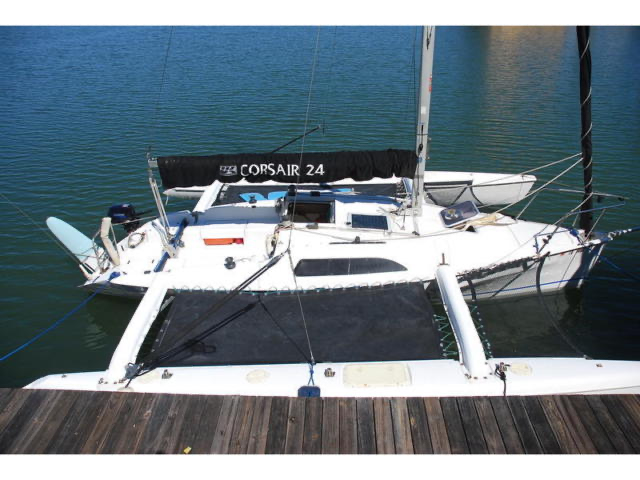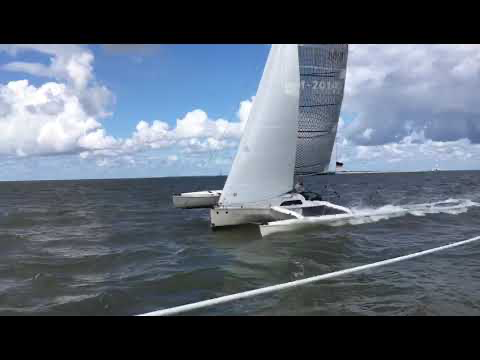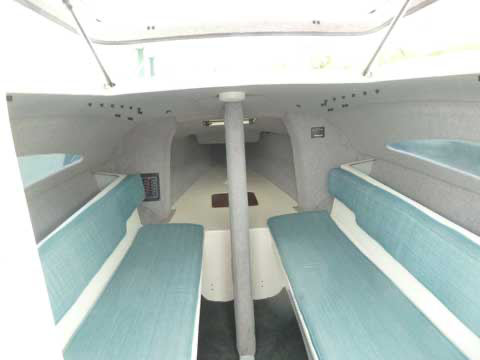 New for 2021 is an F24 Trimaran, one of the most successful small trimarans ever built.  Based in Branford, she is ideal for exciting and fast daysails or overnights.   Capable of over 18 knots, in moderate conditions she will easily do 10-12 knots, providing a completely different sailing experience.  With the kickup centerboard, she is easily reachable, and kids (and adults) love the feeling of lying on the mesh trampoline with the water rapidly skating away underneath!
Corsair yachts of this era incorporate state of the art construction with airex foam cores for light weight and strength.
CS 30

CS 30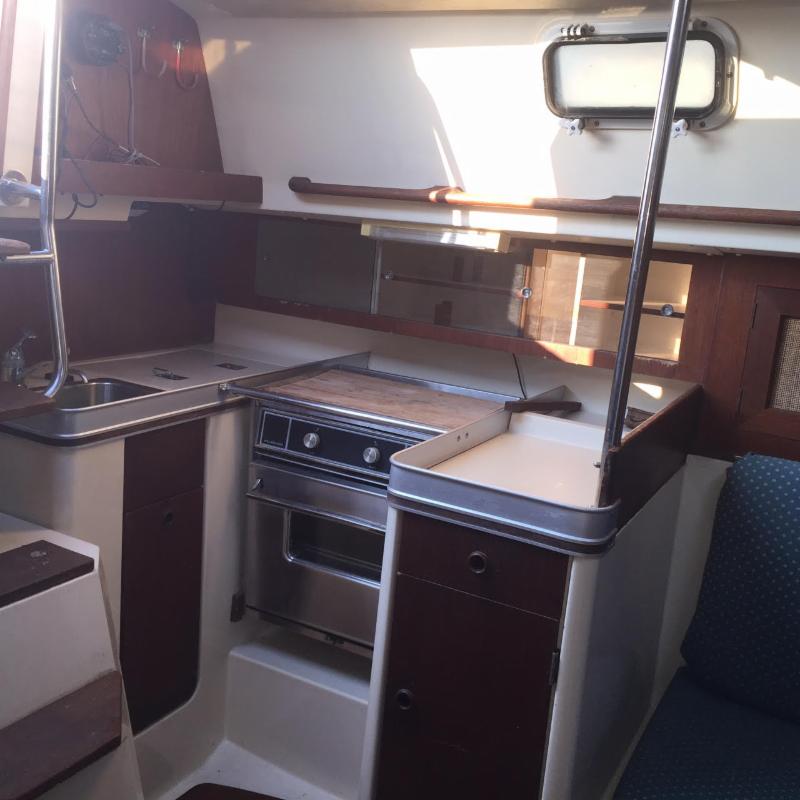 CS 30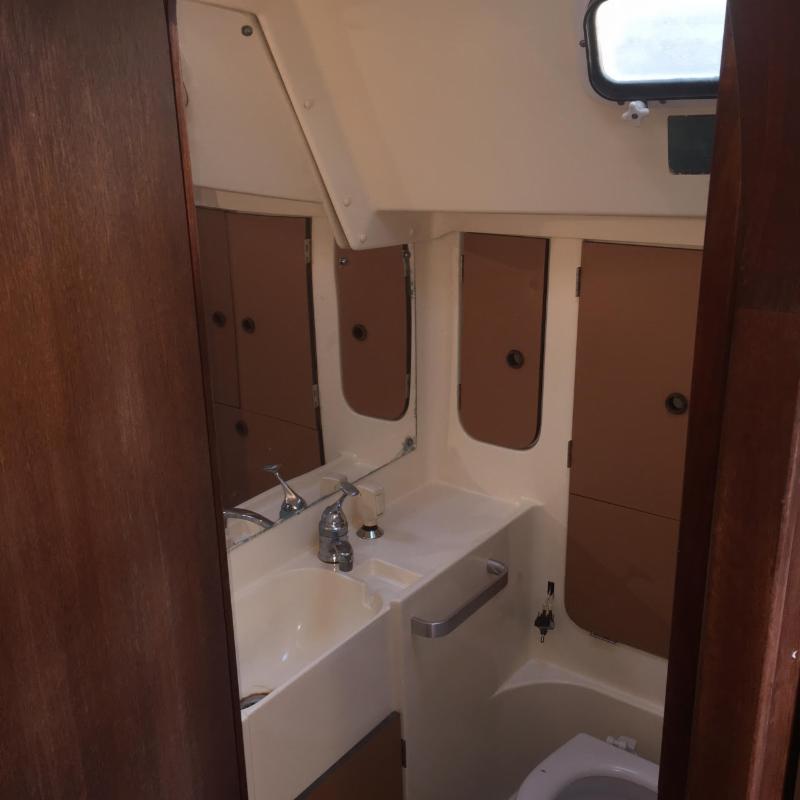 CS 30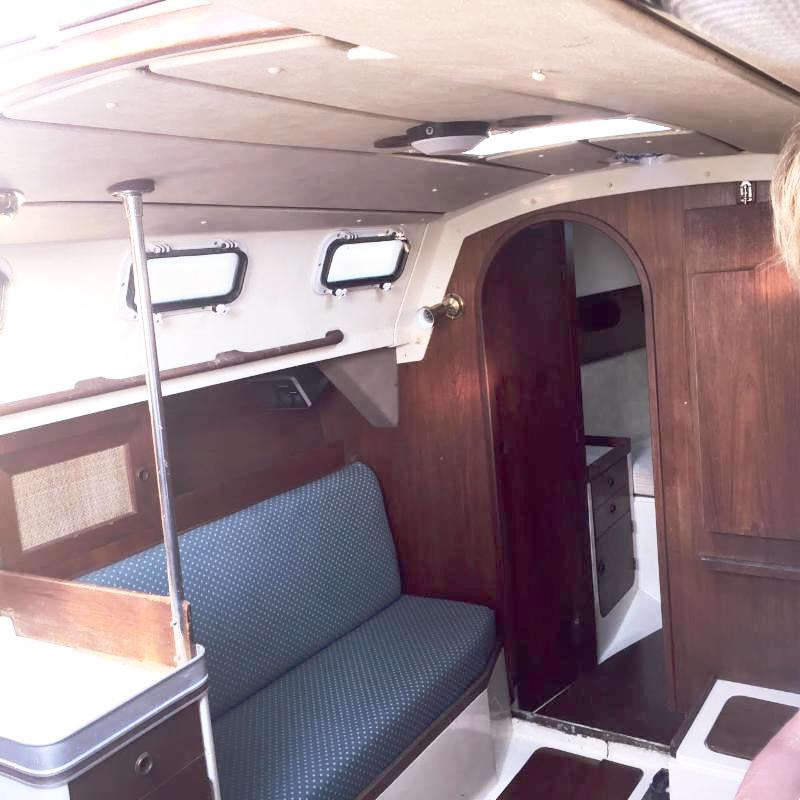 CS 30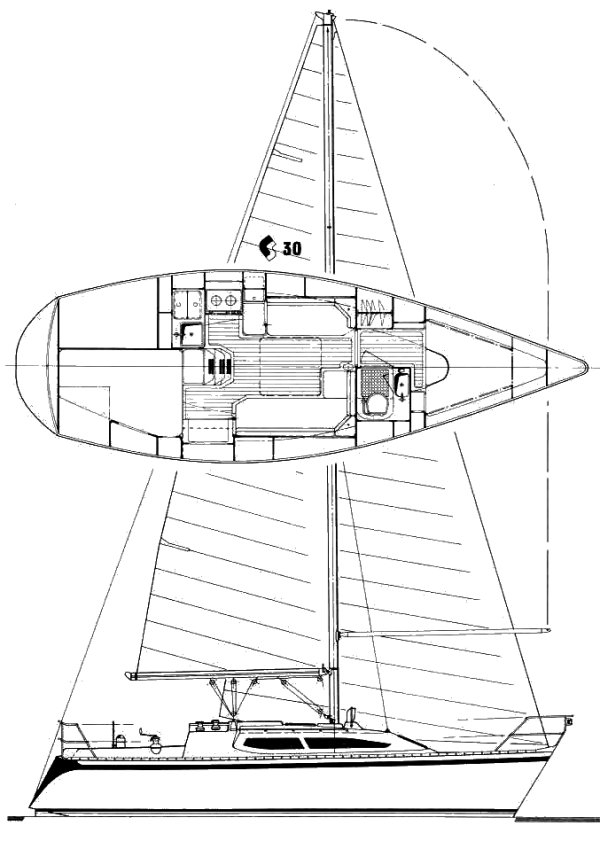 CS 30
CS30′s will cost about $30k as we would set them up (new elec, sails, motor and upholstery, rigged for single handing). There is a large berth (a small double) aft and a good sized V berth forward. Head forward.
A very successful boat, remarkably fast (PHRF of 156) with a sensible interior by a very highly regarded designer (Tony Castro).  Our first big boat was a CS 27 and we think highly of the CS Yachts in general. The CS30 was the most successful model from CS Yachts. Over 80 sold in the first year. She combined a more spacious interior with much better performance than her competitors.
The hull shape includes a modern relatively broad transom, which helps performance and makes for a more spacious cockpit. There is a large berth (a small double) aft and a reasonable V berth forward with some cool features like a ceder lined hanging locker.  The spacious head is just behind the V berth.  Here is an except for a review from Canadian Yachting Magazine;
The CS 30 was designed by Tony Castro, best known for the Irish Admiral's Cup yacht Justine. It definitely has some high performance characteristics. The boat is fairly light at 8,000 pounds, but has lots of weight down low; the 43 percent ballast ratio keel has a draft of five feet, six inches. This is balanced by a tall double-spreader masthead rig with a good deal of sail area. The CS 30 has a fine entry and a very flat underbody. However, it is not as beamy or as full all the way aft as some boats designed to exploit the IOR rule.
According to Castro, "all these characteristics will produce a fast, well-balanced performance hull with docile behavior and gentle motion through the water," which should satisfy both the cruising family and the club racer. A CS 30 named Magic has been doing well in the MORC division in Toronto area racing, and CS Yachts is gratified with the design's performance. Nevertheless, CS spokesmen are quick to point out that this has been achieved without sacrificing cruising comfort or ease of handling.
C&C 32

C&C 32

C&C 32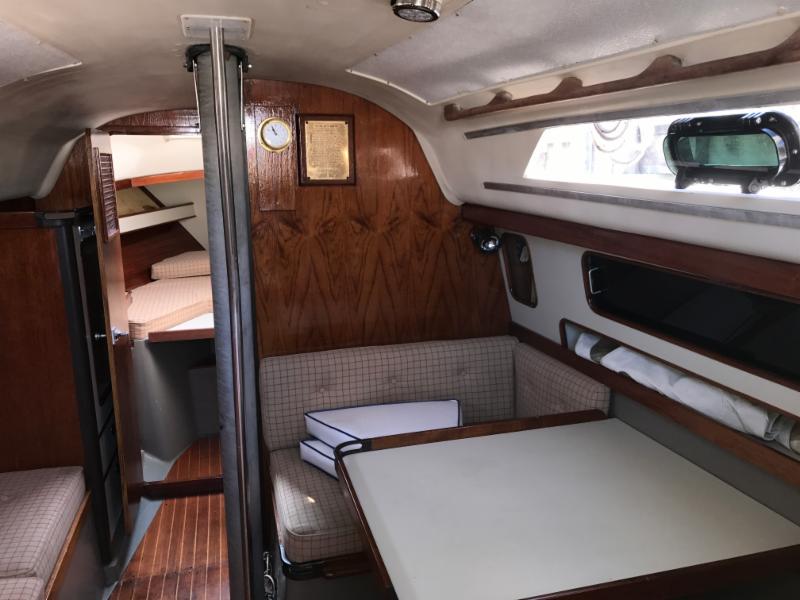 C&C 32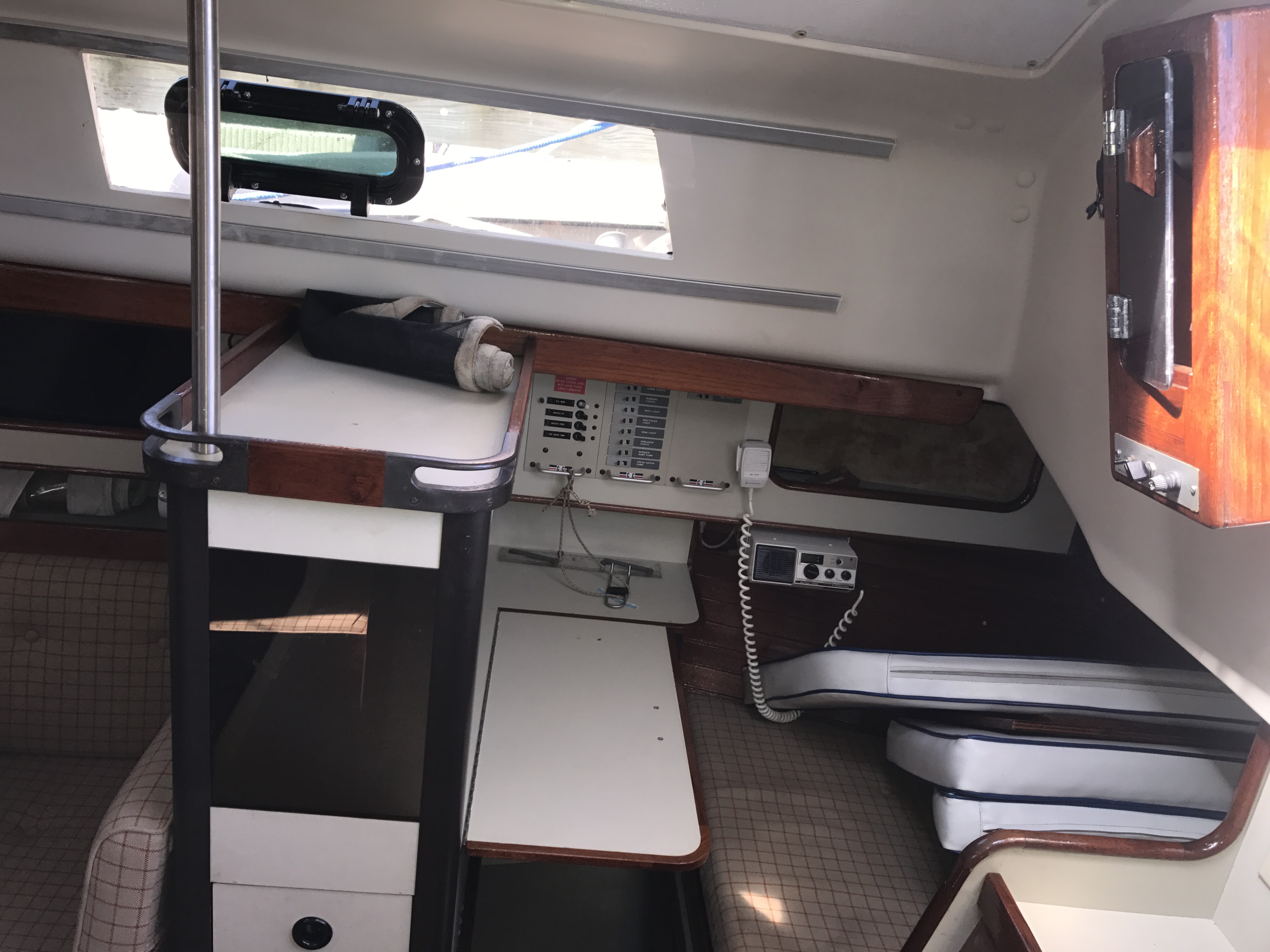 C&C 32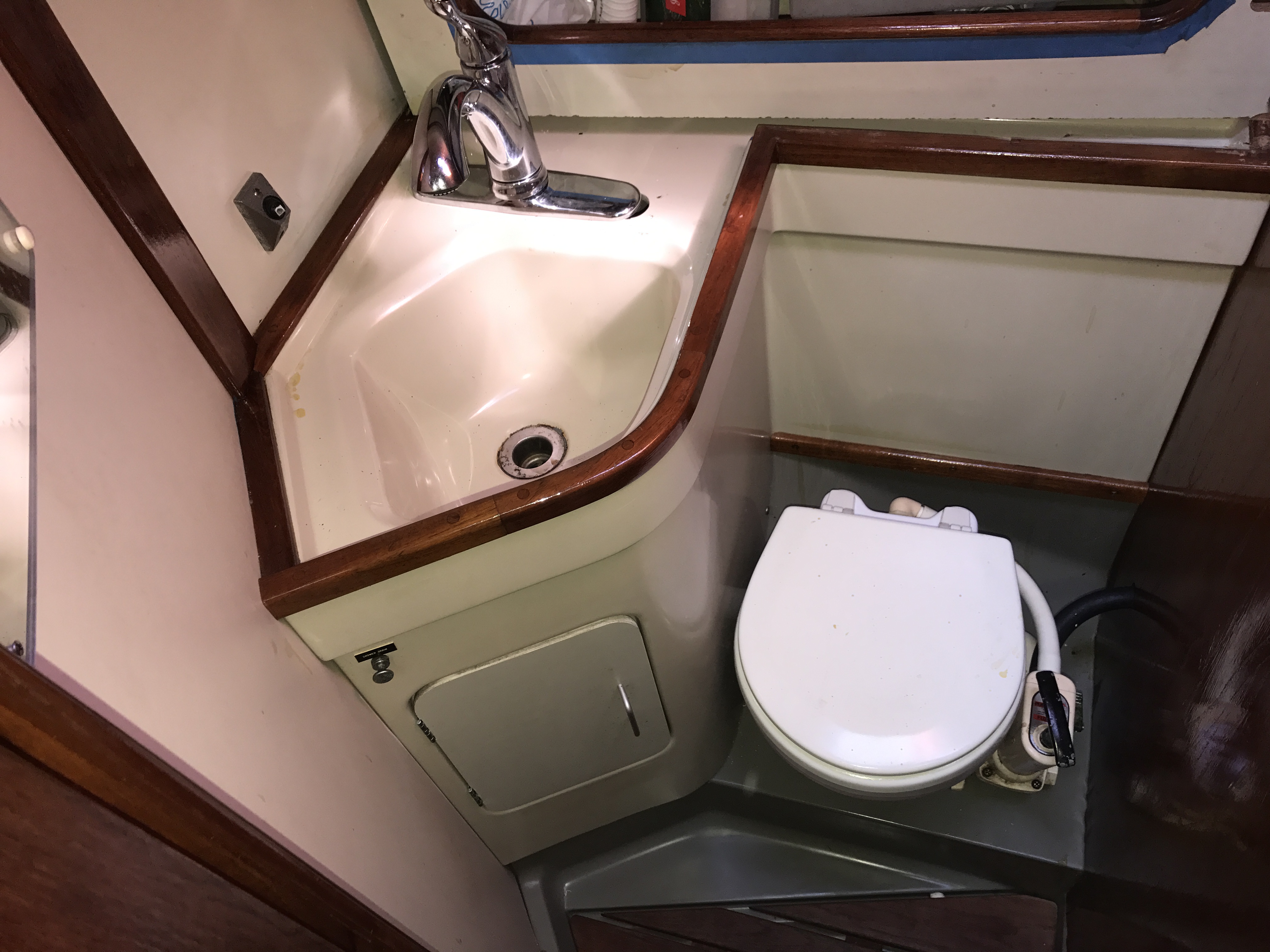 C&C 32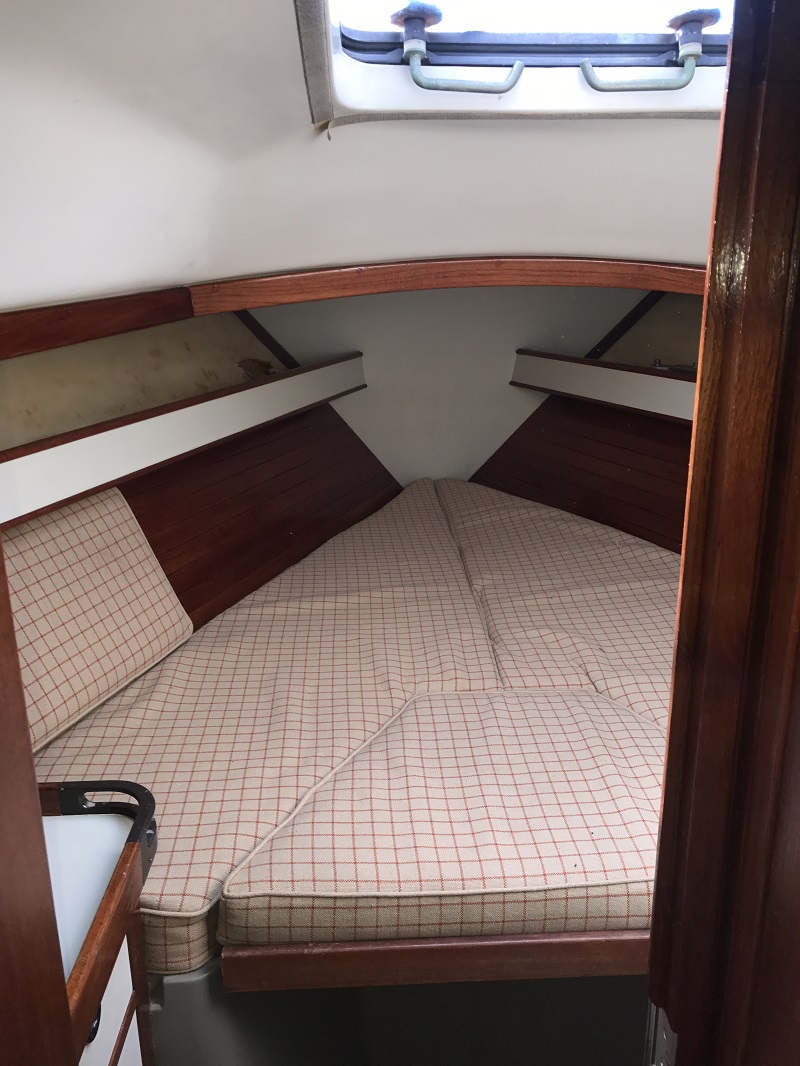 C&C 32
Our C&C 32 is a performance cruiser, with a very comfortable cockpit, and spacious dinette style layout.   She has a large V berth forward, followed by a spacious head. The dinette converts to another double, with a single berth on the port side.  There is also a quarter berth aft, for a total of 2 doubles and 2 single berths.  There is a Nav station to starboard of the companionway and a small L shaped galley to port.  She sleeps up to six adults.
C&C were at the time the largest and most successful builder of performance yachts, and their models in general are very well engineered.  The 32 was somewhat more of a cruising boat, with a rugged, solid glass hull, a very nice interior and a very large cockpit.  Although not quite as fast as our CS 30, the interior is certainly more attractive with quite a bit more storage for cruising.   The centerboard arrangement likewise is ideal for expanding the cruising range.   This boat has received numerous upgrades for easy shorthanded sailing, including running halyards and reef lines to the cockpit, and our Dutchman Sail Flaking and Track System.
Pearson 37s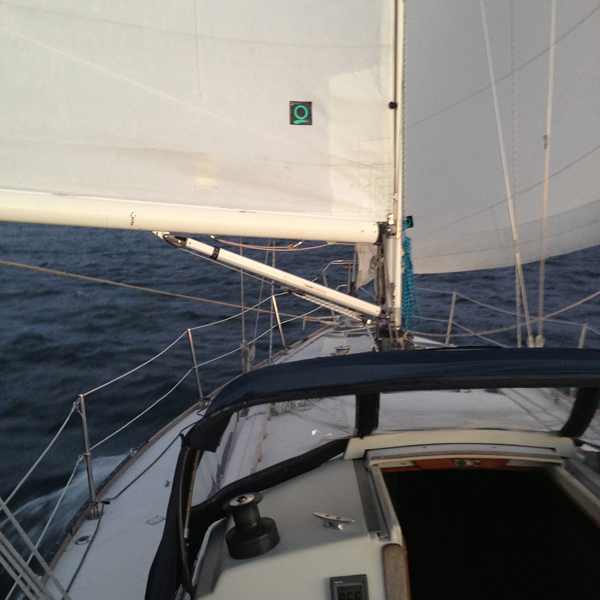 Pearson 37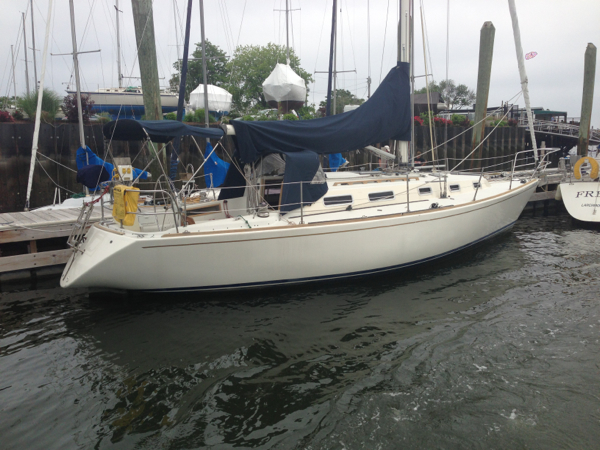 Pearson 37
Our Pearson 37s offer excellent performance, a very comfortable cockpit, and an unusually large, bright interior. This is highlighted by the use of light hickory, ash, and cedar.   These are the fastest boats Pearson ever built, and are our primary yachts for class use.  We have added 10 opening ports to both our Pearson 37s. This allows for excellent ventilation and makes the light interior even brighter. Both boats have received numerous upgrades for easy shorthanded sailing. Among these are running halyards and reef lines to the cockpit, as well as our Dutchman Sail Flaking and Track System. The PHRF rating on these yachts is around 108, making them one of the fastest cruising yachts in this size. Much of this is due to the very high quality gear and construction used in the Pearson 37. This includes Hall Spars, Navtec rod rigging, balsa cored hull, etc.
Down below there is a large V-berth in the spacious forward owner's stateroom. There is plenty of stowage with a hanging locker and lots of shelf space, and more than enough space to get dressed in. The head is on the starboard side aft of the owner's stateroom and includes a shower (both boats also have a cockpit shower). The main salon table folds down, and when up, makes for a very spacious cabin. Of particular interest to families are the upper and lower berths in the main salon. This allows up to four kids or adults to sleep here, even when underway. The U shaped galley is to port. It includes a large icebox, a gimbaled stove and oven, and lots of locker/stowage space for longer cruises. To starboard is a large navigation table and a large single (almost a double) berth aft.