Membership fee- $3,880 plus $1,500 prepayment for useage
Per Use fee's;  Corsair F24 / CS30 / Pearson 37
Full Day Weekend (up to 23 hours starting at 9:00 am) $196
Full Day Weekday (up to 23 hrs starting at 9:00 am ) $122
You will be charged the above fee for each use, which is deducted from your prepayment balance.  Unused prepayment funds can be rolled over to the next year.
Unlimited, no charge Daysailer Use is included with all Classic Memberships.
We offer a loyalty program for members with over 2 years of membership. Members with over 2 years of membership receive an extra 1% off renewal (6% total discount), over 4 years of membership an extra 2 % (7% total discount) and over 6 years an additional 3% off (8% total discount).
Please email sscsailing@gmail.com or call 203.838.1110 for more information about our membership program
Corsair F24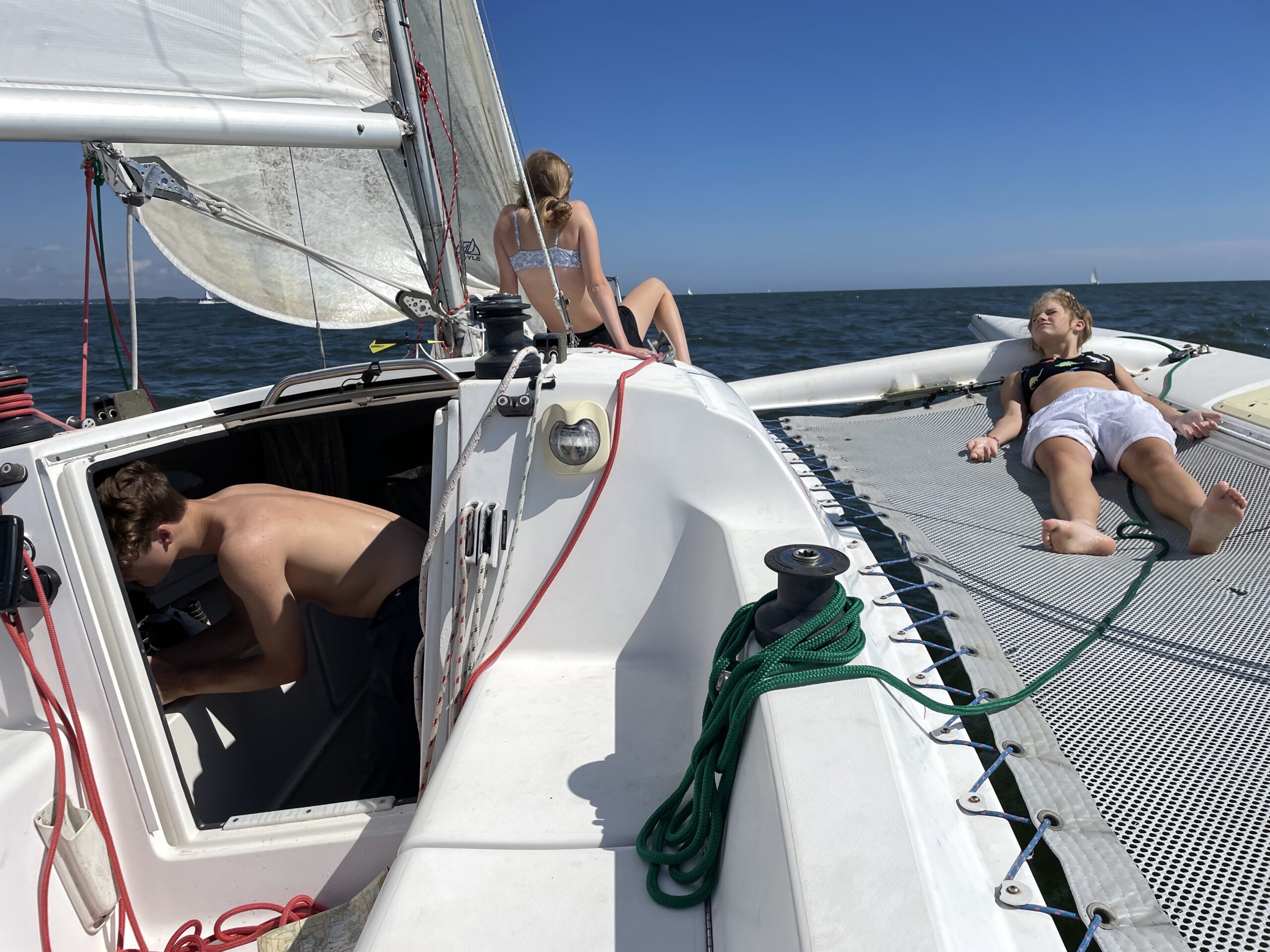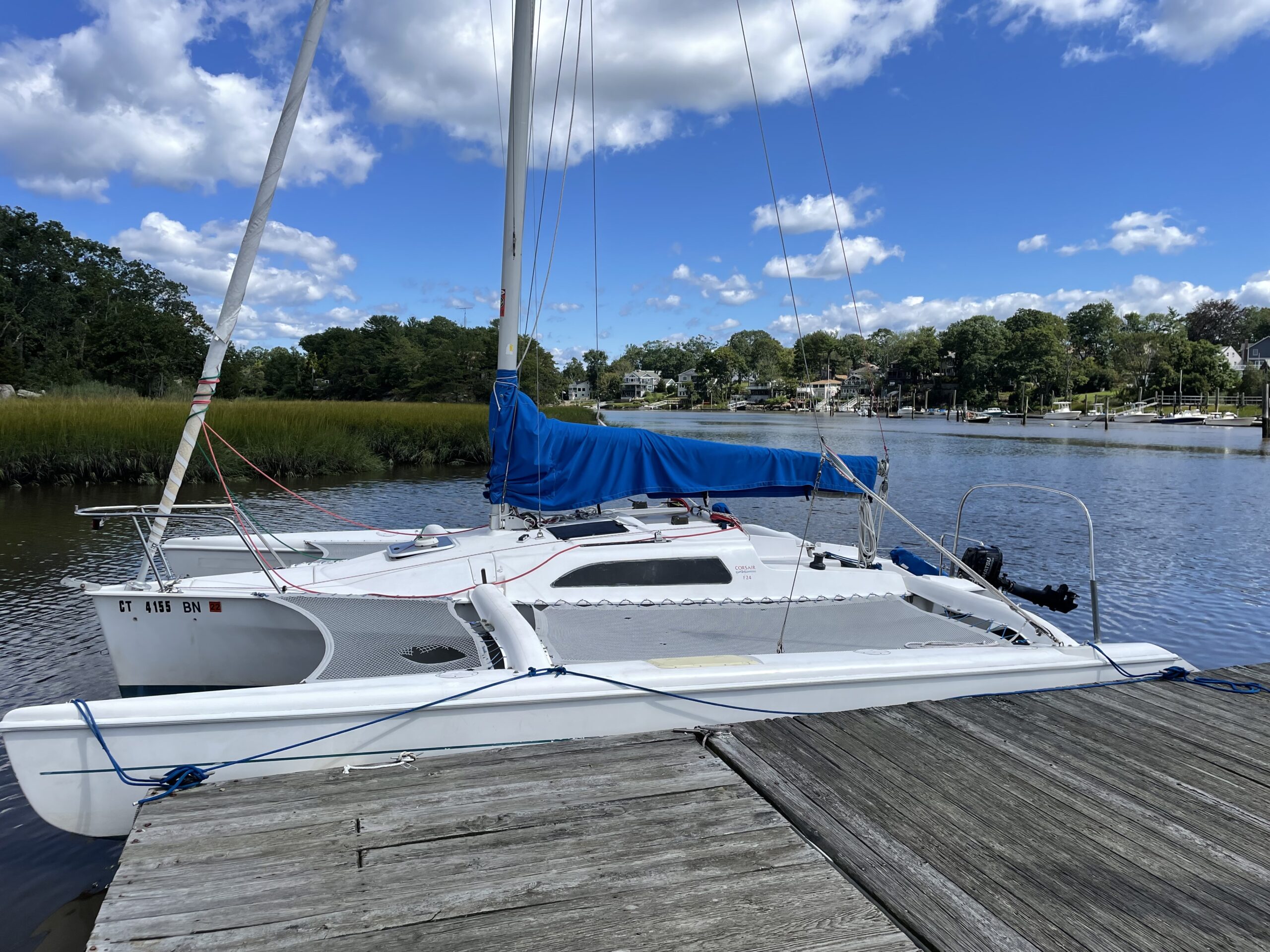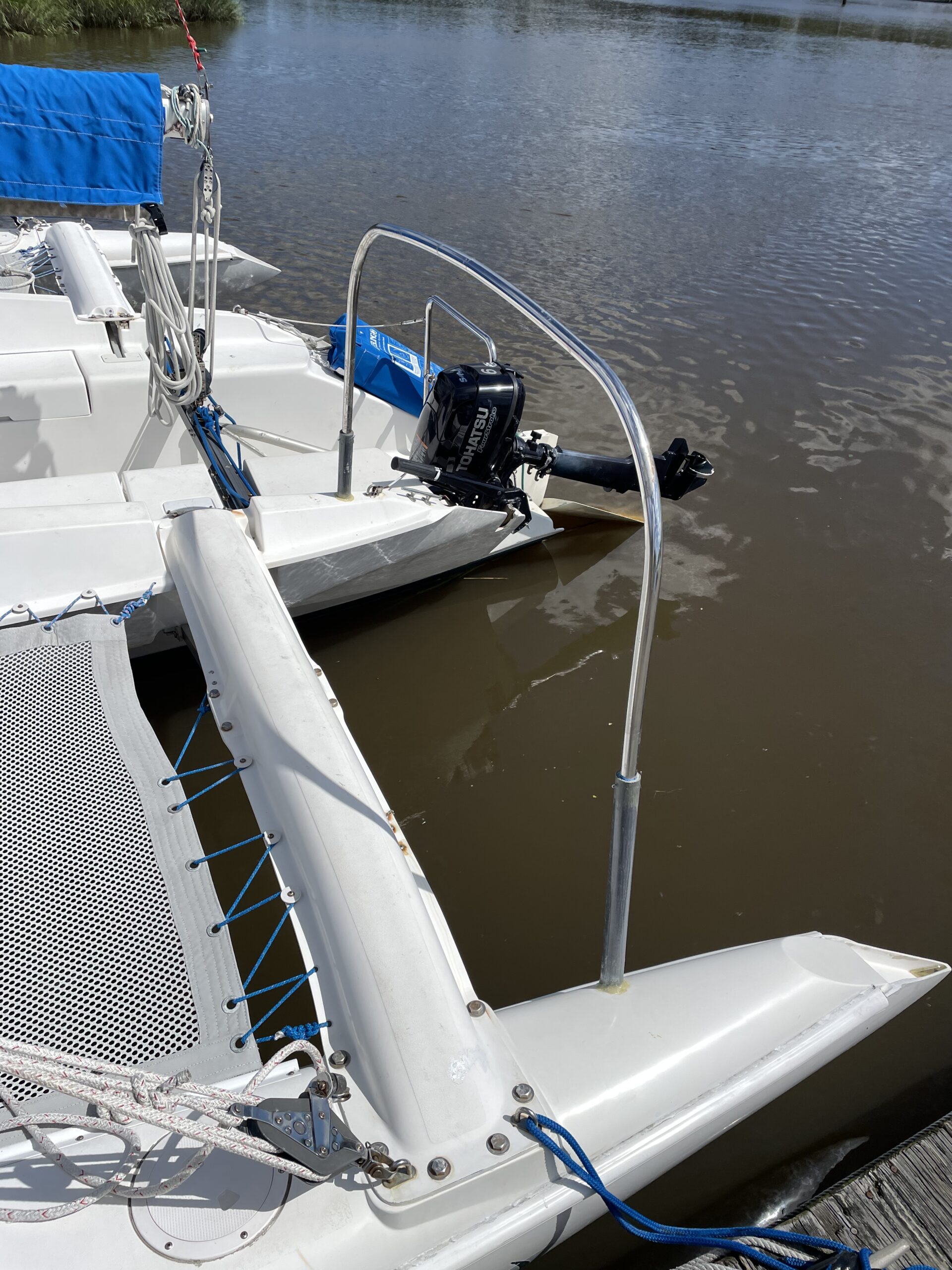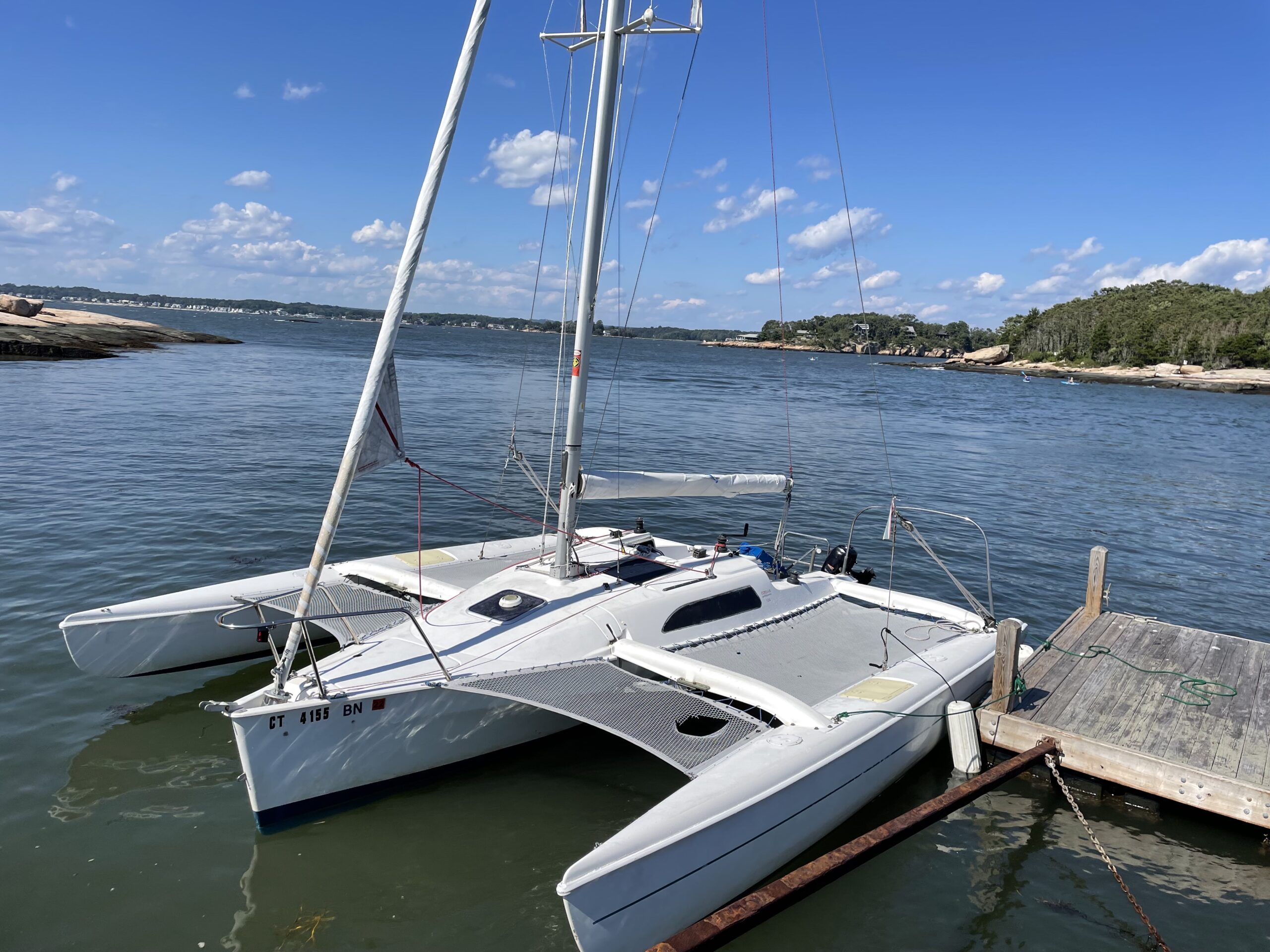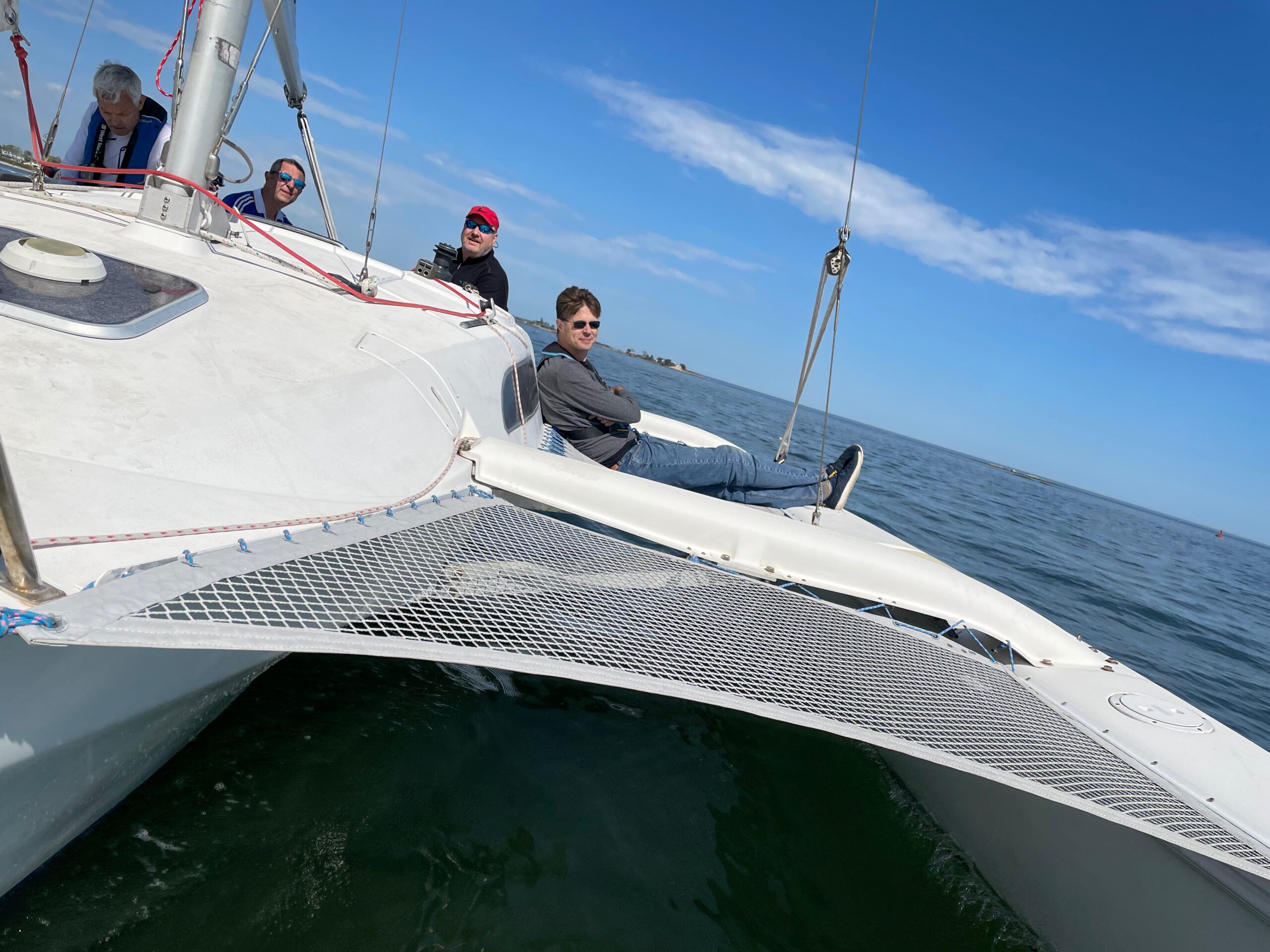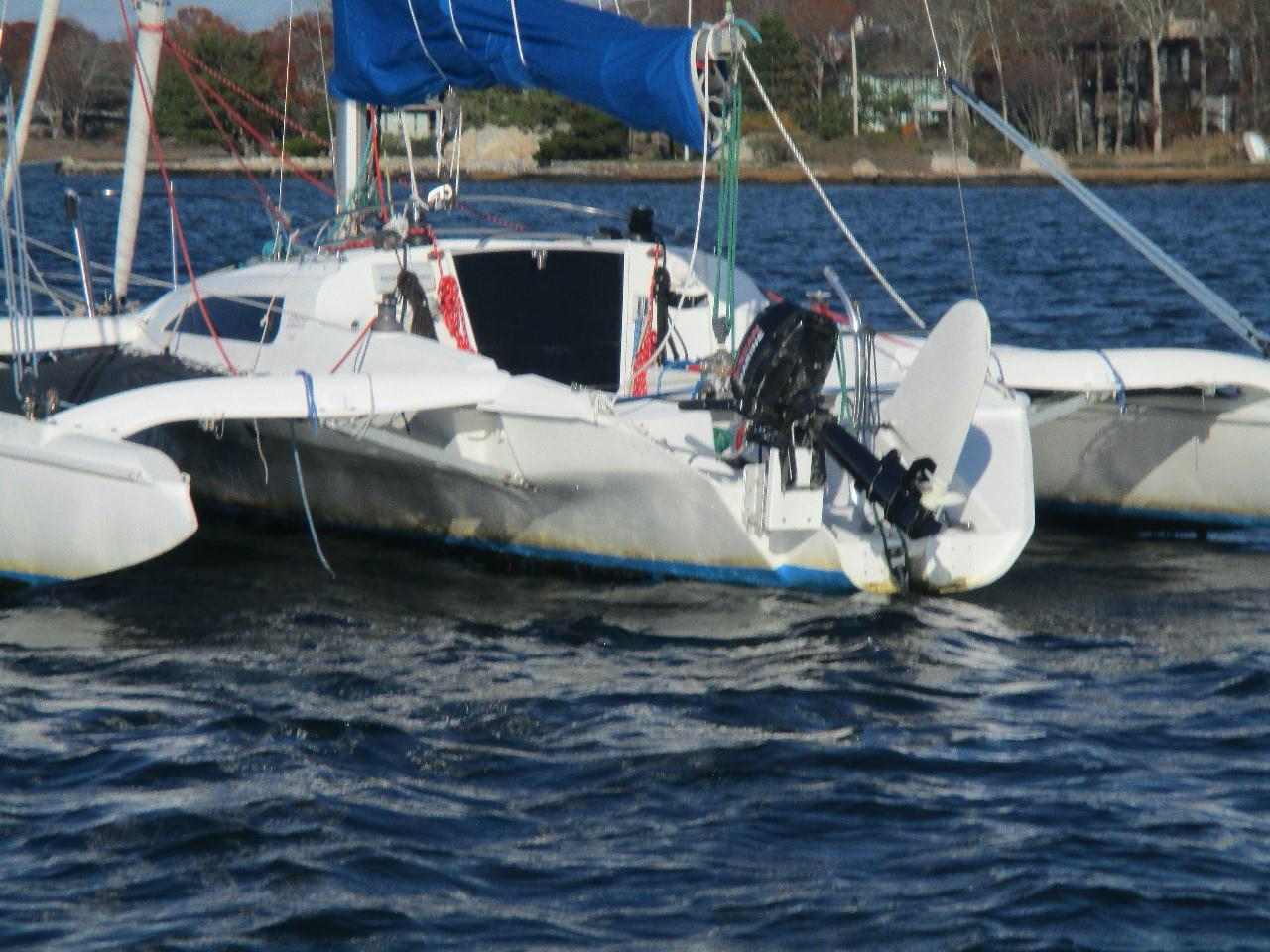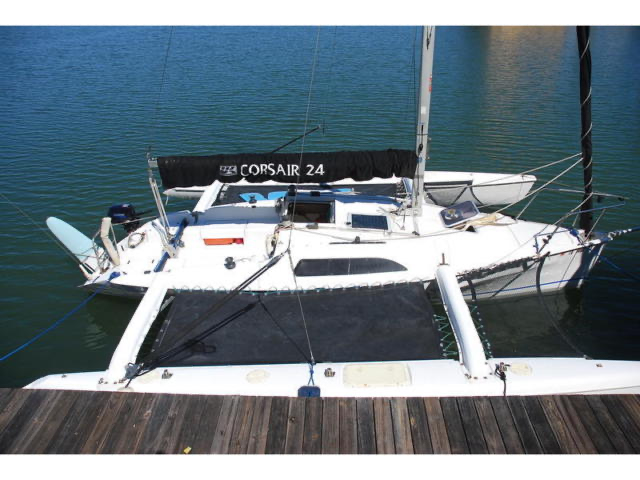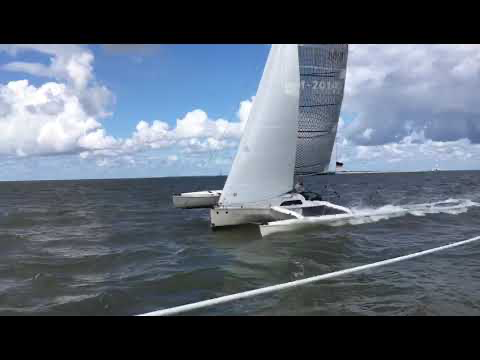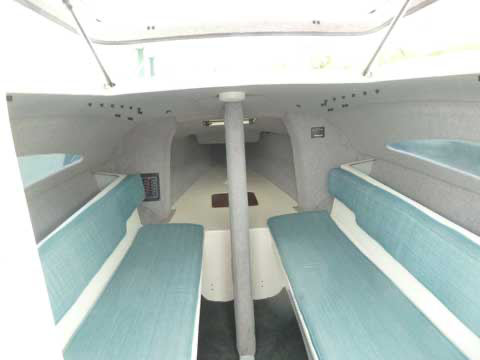 In 2021 we added our first multihull, an F24 Trimaran, one of the most successful small trimarans ever built.  Based in Branford, she is ideal for exciting and fast daysails or overnights.   Many non-sailors love the fact that she will not heel like a conventional sailboat.  Capable of over 18 knots, in moderate conditions she will easily do 6-10 knots, providing a completely different sailing experience.  With the kickup centerboard, she is easily beachable, and kids (and adults) love the feeling of lying on the mesh trampoline with the water rapidly skating away underneath!  For 2023 we can upgraded the rig with a low friction track system, and Dutchman Flaking system, allowing the sail to be raised and lowered from the cockpit.
Corsair Yachts incorporate state of the art construction with Airex foam cores for light weight and strength.
Pearson 37s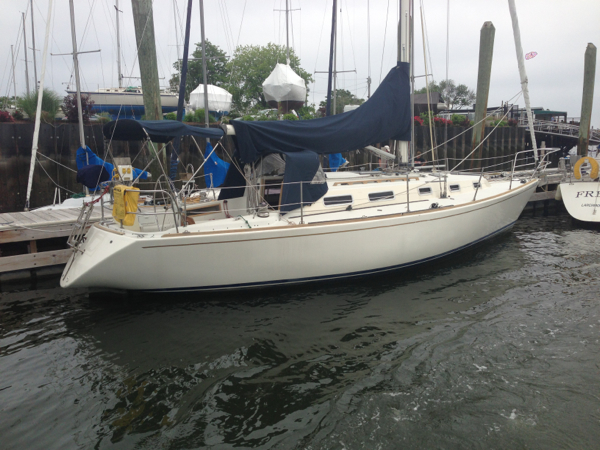 Pearson 37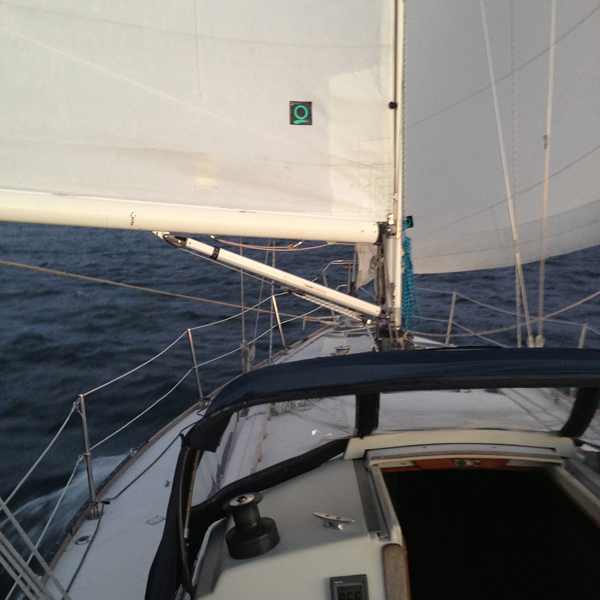 Pearson 37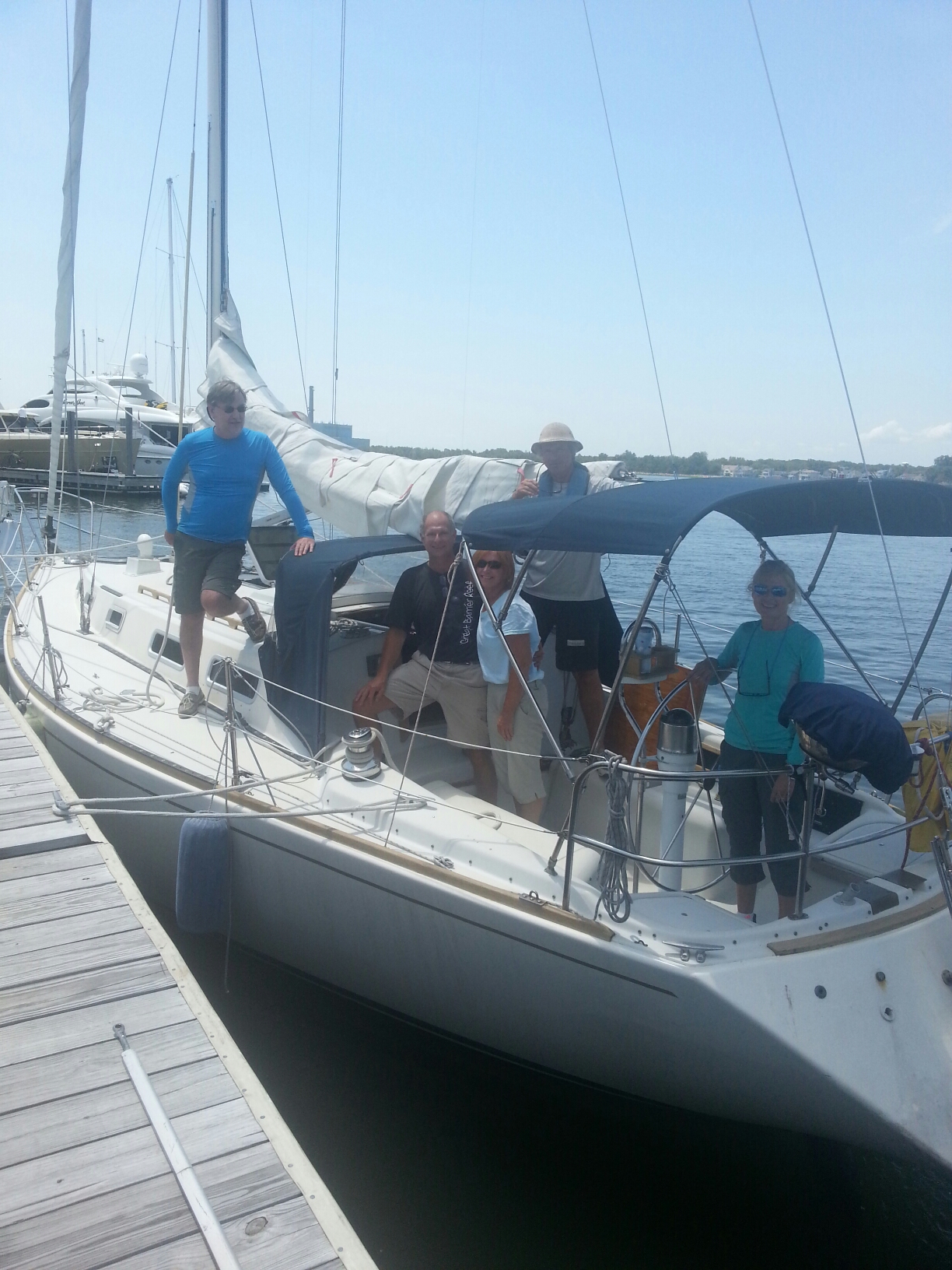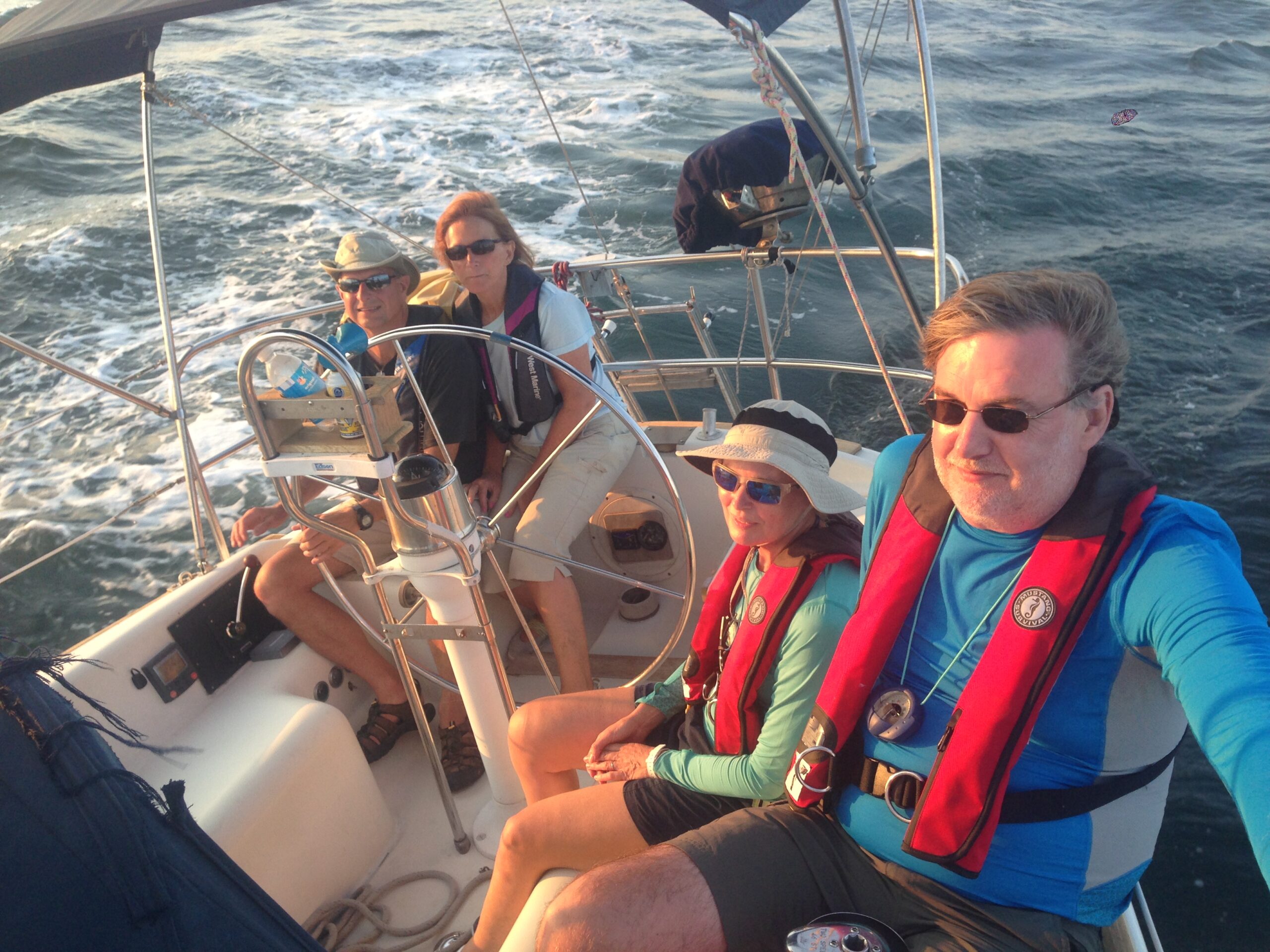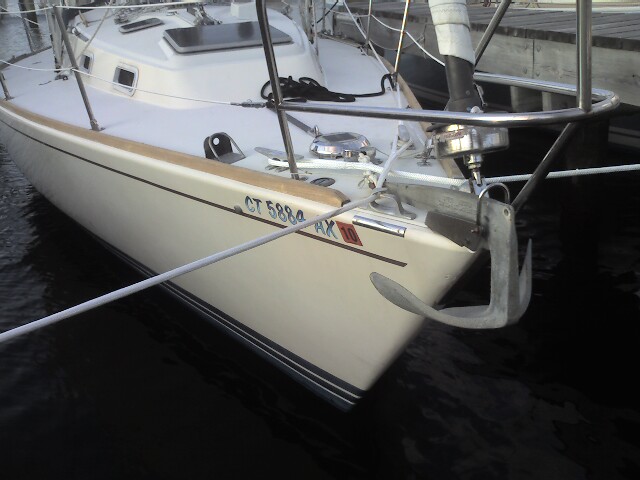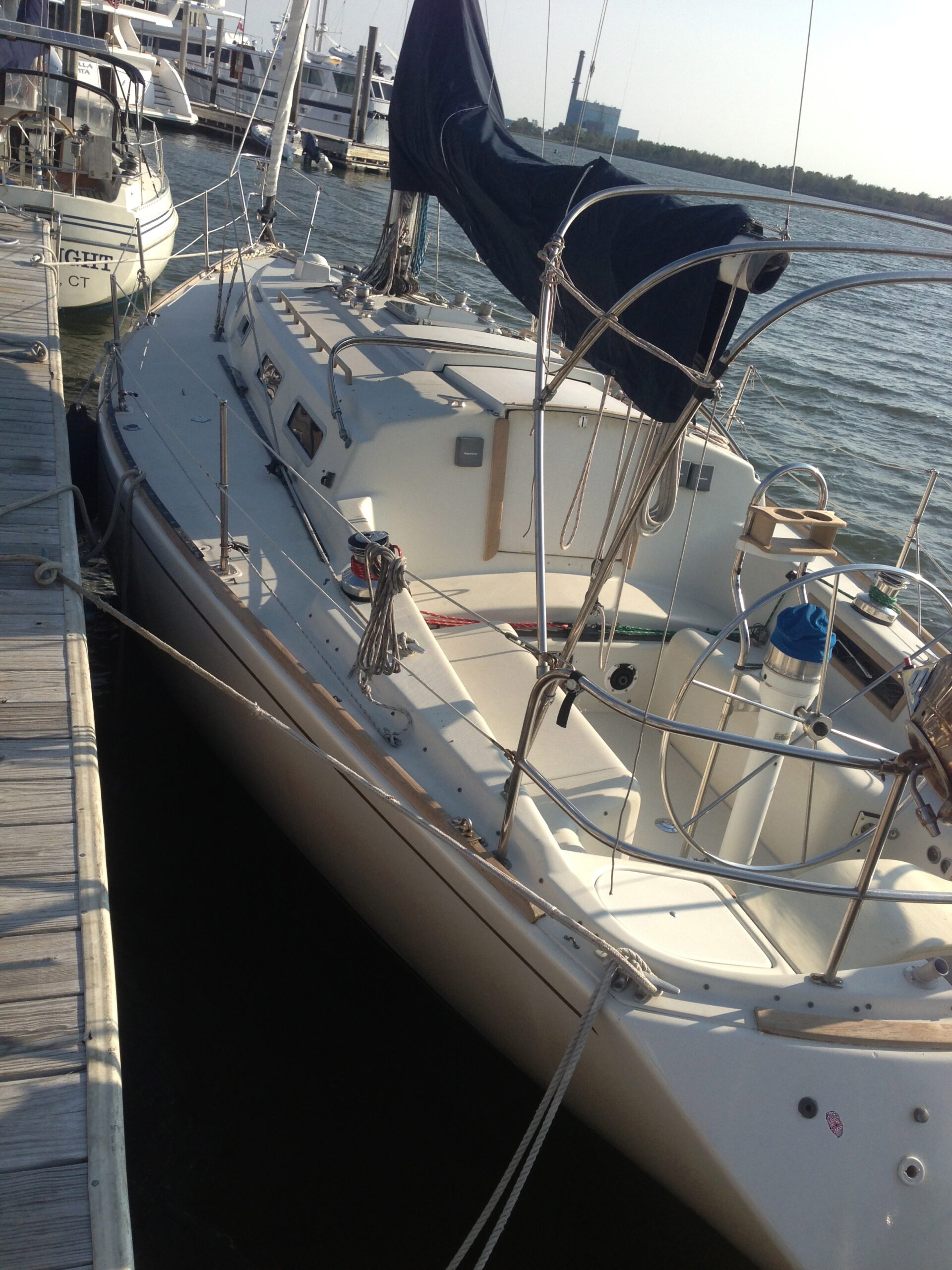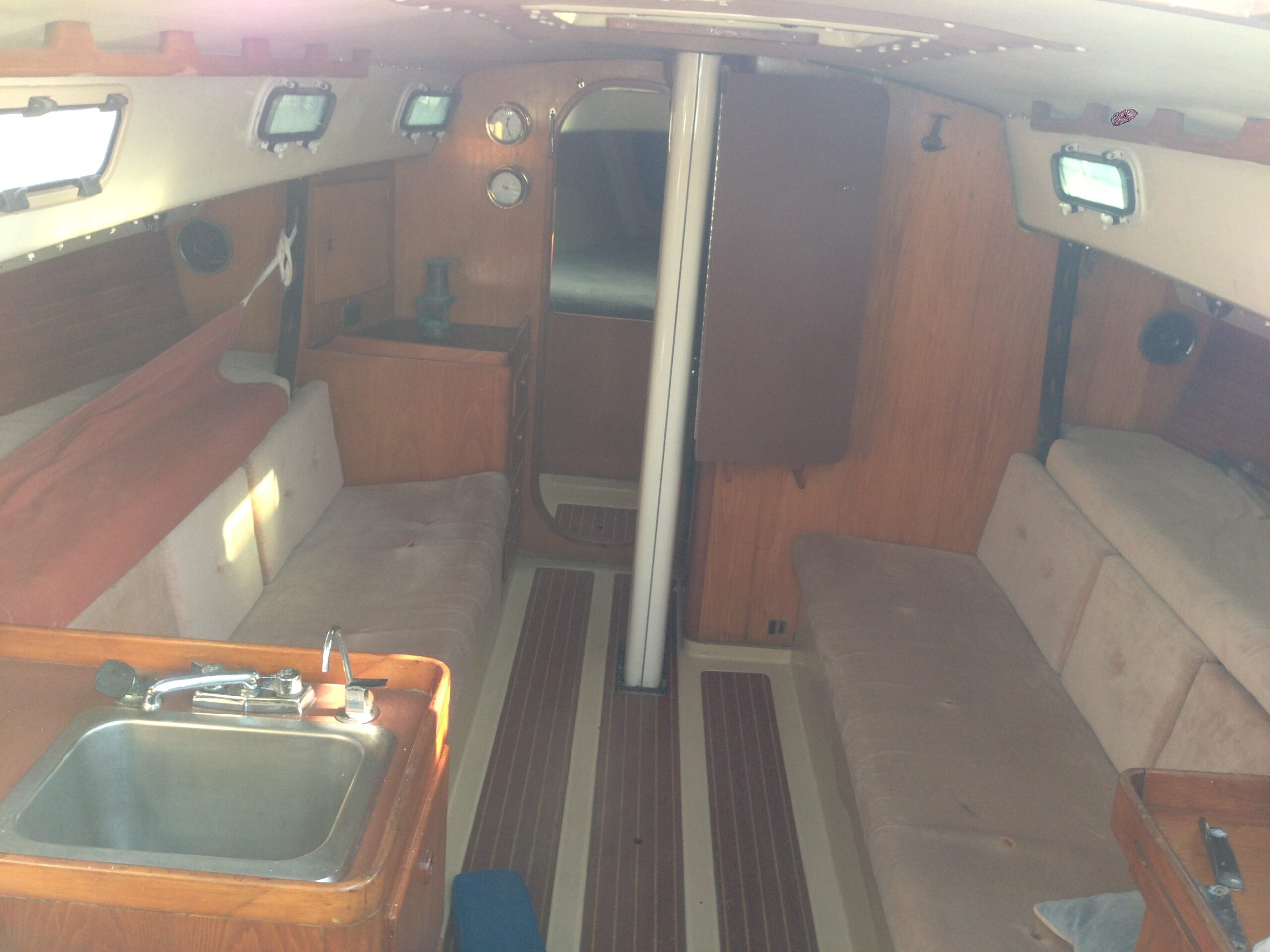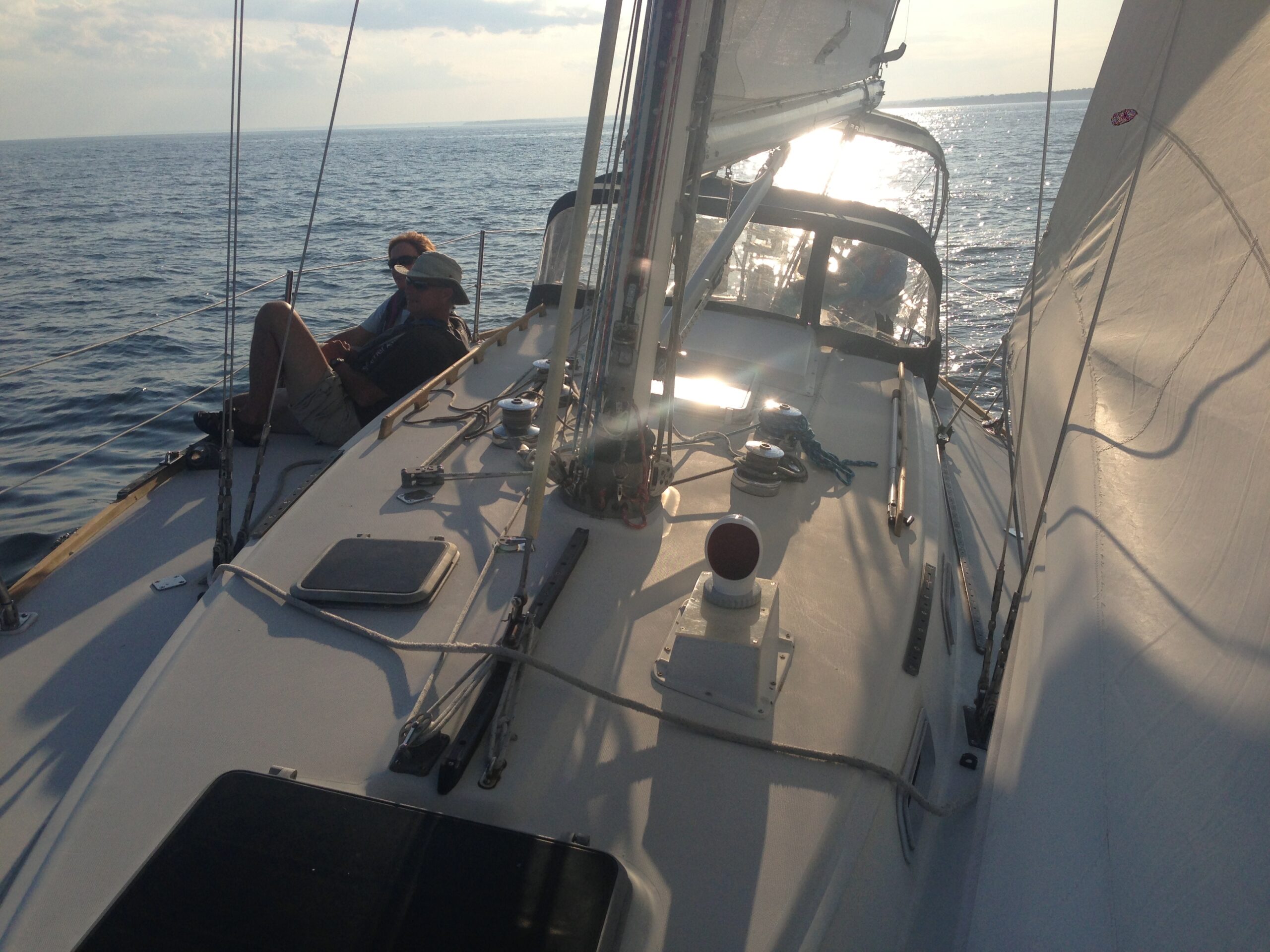 Our Pearson 37s offer excellent performance, a very comfortable cockpit, and a large, bright interior.    This is highlighted by the use of light hickory, ash, and cedar.   There are older boats, from the early 80's and the interiors are practical, not fancy.  These are the fastest boats Pearson ever built, and are our primary teaching platform for our Basic Cruising Classes.  We have added 10 opening ports to both our Pearson 37s. This allows for excellent ventilation and makes the light interior even brighter. Both boats have received numerous upgrades for easy shorthanded sailing. Among these are running halyards and reef lines to the cockpit, as well as our Dutchman Sail Flaking and Track System. The PHRF rating on these yachts is around 108, making them one of the fastest cruising yachts in this size. Much of this is due to the very high quality gear and construction used in the Pearson 37. This includes Hall Spars, Navtec rod rigging, balsa cored hull, etc.
Down below there is a large V-berth in the spacious forward owner's stateroom. There is plenty of stowage with a hanging locker and lots of shelf space, and more than enough space to get dressed in. The head is on the starboard side  just aft of the owner's stateroom and includes a shower (both boats also have a cockpit shower). The main salon table folds down, and when up, makes for a very spacious cabin. Of particular interest to families are the upper and lower berths in the main salon. This allows up to four kids or adults to sleep here, even when underway. The U shaped galley is to port. It includes a large icebox, a gimbaled stove and oven, and lots of locker/stowage space for longer cruises. To starboard is a large navigation table and a large single (almost a double) berth aft.