Have you done some coastal cruising, but want to make longer passages on larger  yachts?   Then this course is for you.  Please email sscsailing@gmail.com for dates.
Please read before signing up:  Payments, Cancellation and Refund Policy
Five Day Cruise to Maine
The cruise will include open water sailing outside of Long Island Sound. Each student will enter and leave at least two different harbors at night, and four to five harbors in daylight, along with assisting the other students with their nighttime and daytime landfalls. Going in and out of unfamiliar harbors is generally the most stressful part about cruising.  With up to 3 students, we will have 1 instructor, but typically accommodate up to 6 students using 2 instructors. We can also accommodate 'observers' if the class is not full. This is typically a significant other or child. They are not doing the drills but come along for the ride. The charge is $600.  
Add an observer here:
Schedule
The class will start Noon on Sunday, with docking and MOB drills, review of the boat and systems, etc.  On Monday,  the underway portion starts at 8 am.  We do more docking drills, then start heading down the Sound with you in command for various legs. Enter and exit a variety of interesting and challenging harbors, while you review docking, anchoring, etc.  The harbors include Southport, Bridgeport, Milford, New Haven, Branford and the Thimble Islands where we generally stop for dinner.   Reefing and MOB drills are typically done while we practice good navigation skills.
Day two includes another run of daytime harbor hops up to the Fishers Island area, where the drills include Med Mooring.  We typically stop at Mystic or Block Island.   Day Three we run to Cuttyhunk (where we practice backing into a slip between pilings, then we run up the Vineyard Sound along the Elizabeth Islands. Mandatory stops include Tarpaulin Cove, Quicks Hole and the always exciting and much feared Woods Hole passage. By the end of Day Three we are typically off Cape Cod, heading north to Maine for our long overnight passage. On the afternoon of Day Four we are off what many consider one of the world's finest cruising grounds, Mid-Coast Maine. We spend a day cruising the Maine coast. Then, by Day Five, we pull into Rockland or Portland, Maine.
Naturally, the schedule will be adjusted based on the weather. The final day of cruising the Maine coast sometimes is shortened. However, no matter what, you will come out of the course much better prepared than when you started. You will have reefed, docked, navigated in the daytime and dark, and captained a highly regarded performance cruising yachts more times than you can imagine, under the capable direction of your instructor.
Certification
US Sailing Bareboat Certification, a log book, and a certificate good for a 10% discount on your first charter or initial membership with us is included.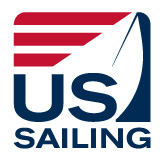 You must have US Sailing's Basic Keelboat and preferably Basic Cruising certification for US Sailing Certification (you can do a Challenge for these certifications).   This course is ideal for those who have the basic of cruising down, and want more hands on instruction.
For example, in Basic Cruising we identify the service points on the motor.  In Advanced cruising, you will be changing the raw water impeller, the Racor filter, bleeding the diesel, etc.  See the US Sailing Standards for a more detailed look at what is covered.  We review and build on what is learned in our Basic Cruising classes. Also, we cover much of the material from the Passagemaking Certification.
Topics include
Inspecting the boat, rigging and systems, going aloft
Man overboard drills with a Life Sling
Diesel servicing, emergency starting, bleeding the fuel system, changing an impeller
Trip planning, supplies & provisioning
Weather forecasting, planning crew jobs
Lightning, storm preparations
Navigation, dead reckoning, bearings
Preparing for 20-40 knots of wind
GPS, autopilot, radar & computer use
Different anchoring techniques
Advanced sail shape controls
Storing and deploying a dinghy
Single line docking, bow, stern in & alongside
Night, poor visibility navigation
The course features 6 hours of classroom time covering systems and navigation, followed by a five day cruise to Maine–over 70 hours of instruction.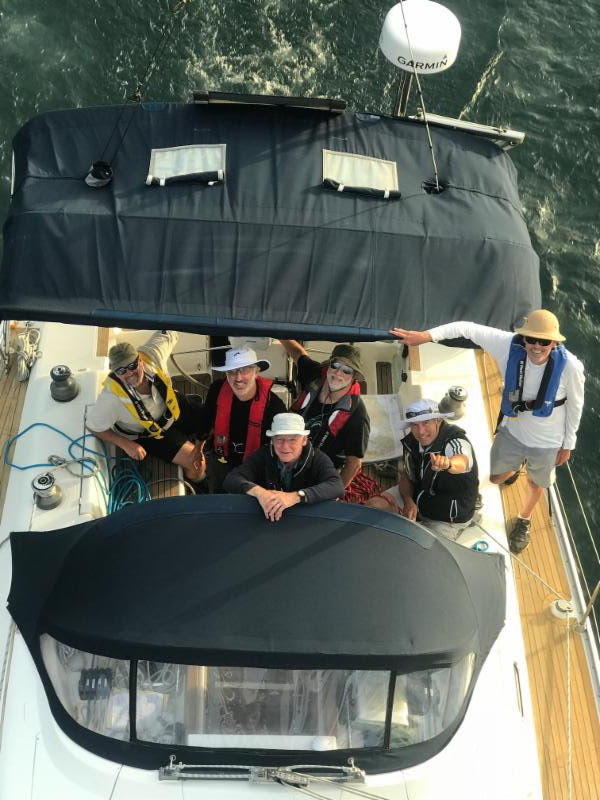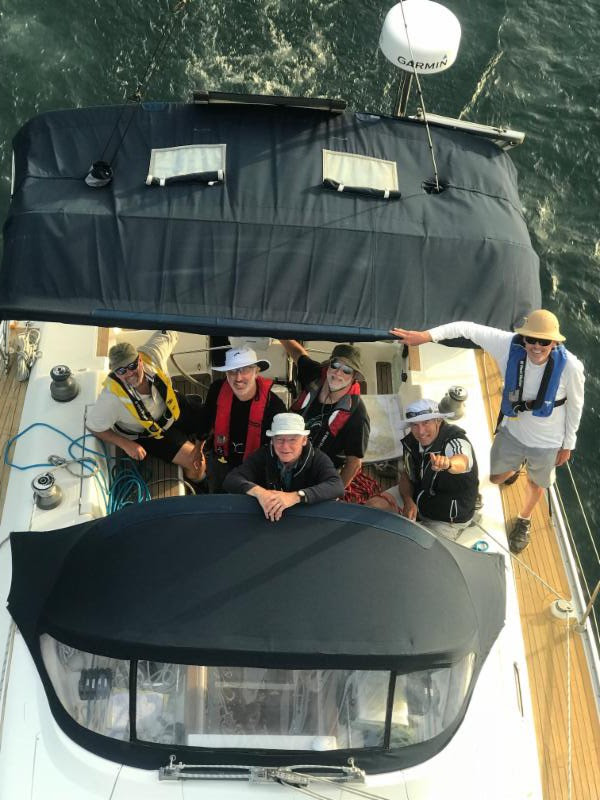 Reviews
The following quote is from Todd C, a lifelong sailor who currently races a 21′ high performance sport boat in upstate NY;
"As a veteran dinghy sailor with some big boat experience I was wanted to leverage these skills into big boat cruising skills and a formal US Sailing Bareboating Certificate to be ready to bareboat extensively in the Mediterranean the following summer. Martin and his team delivered beyond my wildest dreams! I am a former college sailor who grew up sailing lasers, 420's and ultimately campaigned a J/24 before having kids. Recently I got back into sailing and sail / race a Viper 640. I wanted an efficient way to convert my extensive dinghy knowledge into coastal cruising experience and to be confidently ready to captain a bareboat in the Mediterranean with family and friends with less experience than I as crew.
The Sound Sailing Advanced Cruising course was perfect. In just six days I gained extensive experience with big boat systems, from diesel engines to heads, docking, including the infamous Mediterranean mooring technique, navigation and passage making. The sail from Norwalk, CT to Rockland, ME was a journey to remember and the perfect way to constantly apply and test my new skills. Immediately after the course my girlfriend and I chartered a boat from Martin's team for the next six days and I applied my new skills sailing from Mystic to Block Island, Montauk, and Gardeners Island, making an idyllic vacation that we will both remember for a lifetime – in fact, we are now seriously considering our own boat! Thank you Martin and Wim!"
John F, a long time SSC big boat member, sent us the following;
"I had been trying to fit the Advanced Cruising Course into my calendar for the last two years and the stars finally aligned this year.  And I'm so happy they did.  It met all my expectations and then some. Two parts boot camp; two parts drinking from the fire hose; three parts fun; and many parts camaraderie. Martin and Wim are great instructors and allowed all of us students to internalize the lessons and work through the anxious parts, without ever letting us get into any trouble.  My confidence index is way up and I really feel like I can take on more challenging sailing, including accelerating my plan to charter a boat in Croatia.  If you're considering taking the course . . . do it. You won't be disappointed."