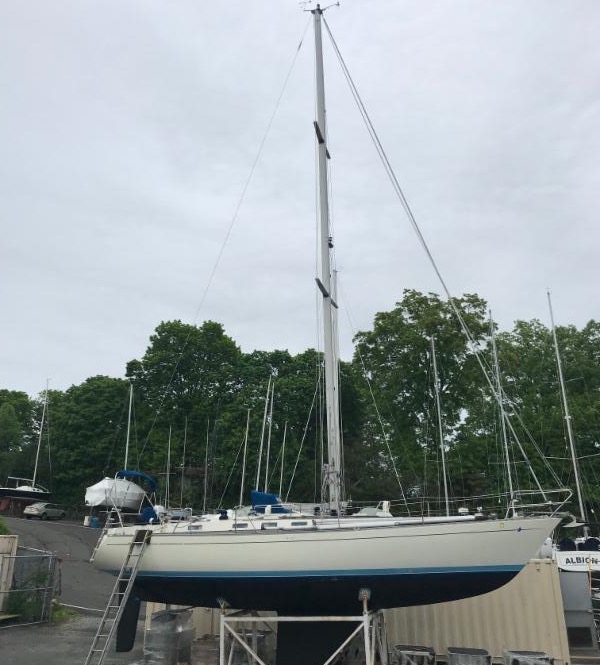 Although the first fall rapidly intensifying low is passing over us, with winds gusts to 55 knots, we have been blessed with amazing weather, including another lovely weekend coming up!     Glad to see several of the Mystic boats going out.  Block Island is just as lovely now as in the summer, with no shortage of low priced slips!!
We were hoping to preview the Jonmeri 40 this friday to members, but decided it was prudent to wait till she was launched in about 2 weeks.  Just getting on board up the ladder is not for everyone.   Big changes with the Jonmeri, the cockpit modifications are close to done and she now has a single 14′ long cockpit with a walk thru transom.  The new Yanmar diesel has arrived, new sails and B&G electronics ordered, teak decks are off, etc.   For sure we will be taking her south just after Thanksgiving, with an earliest departure date on November 29th, eta to Bermuda on Dec 5-6th, eta to St Thomas Dec 12-14th.  We plan on leaving the Jonmeri in the Caribbean for the foreseeable future, so members will be able to use her down there from Dec through June. Our new date for the preview / dinner is November 1st from 6-8pm.  
We probably have 1-2 spots available on our last passage south.   While in St Thomas, we will offer several Bareboat Classes, which we will soon be posting on our web site.  Let us know if you are interested.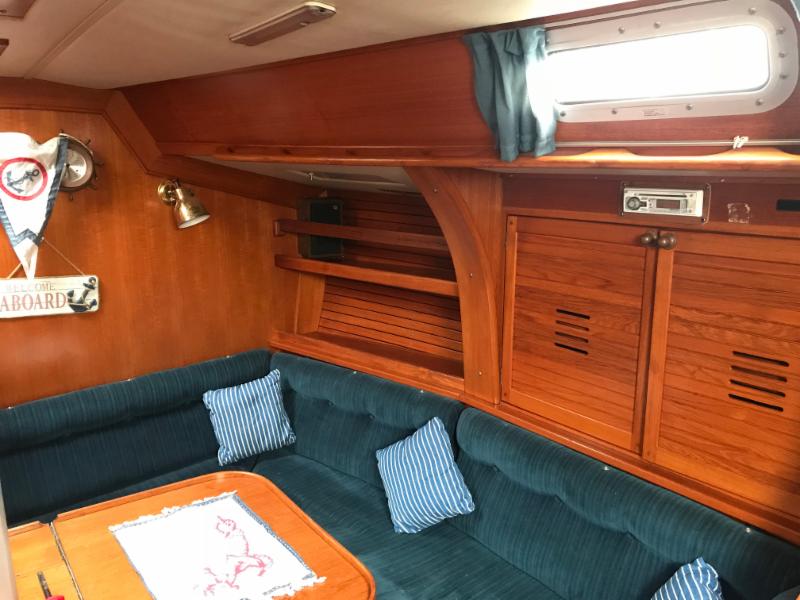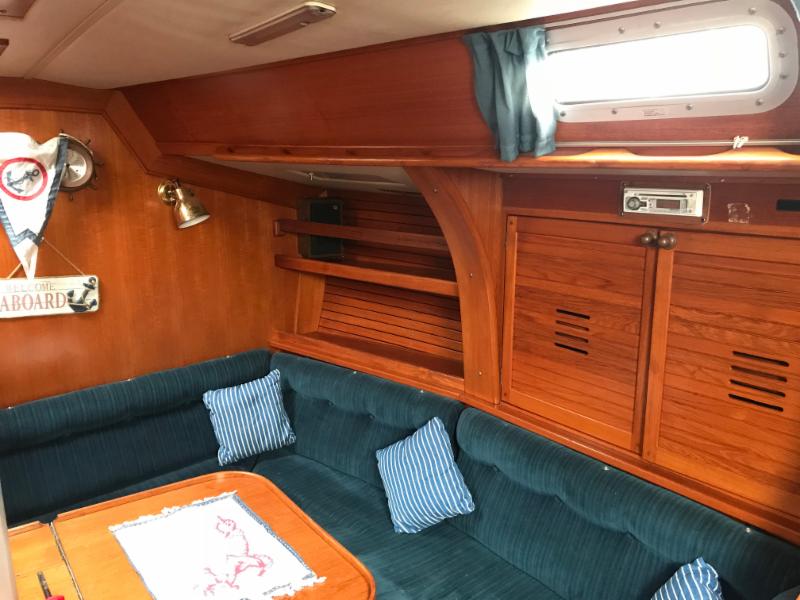 Of course, 40 class members have the option of using the Jonmeri 40 in the Virgins this winter, and all Yacht members can use their upgrade option to use her one time down there.  Memberships make a great gift, and by signing up now, you pay 2019 rates for 2020.  Rates will go up 3-5% next year, and students or returning members get an additional 5-10 % or more off.  Please bring your checkbook (we do not take CC for memberships) and get ready for some great sailing!
Almost all the big boats and Ensigns are in service.  This weather this weekend will be wonderful, and this is the best time of the year to sail!   Lots more great sailing to come.  If you have been holding off on signing up for membership, take advantage of the great weather and get out sailing now!  
Last weekend we attended the Annapolis Boat Show.   As usual there were plenty of new and interesting yachts.  What was not so interesting was the unprecedented flooding.  Water levels of course are rising, and the 18″ of water we had in our display space provided a compelling example of the effects of global warming combined w a harvest moon and offshore low.
At the highest tide, our entire space was 12-14″ underwater and the show closed early on Saturday due to stray electricity currents in the water!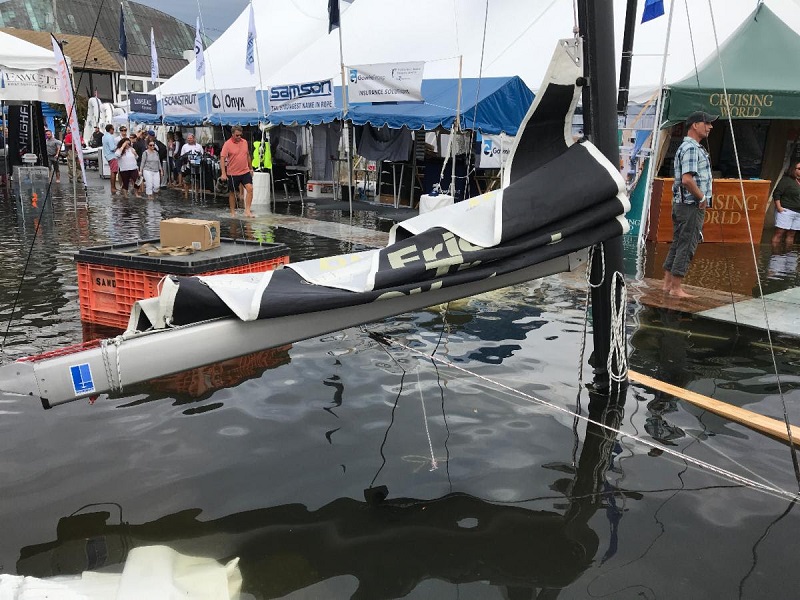 Of course, the floating docks and yachts were fine!   One of the highlights in the show was the new Hanse 675, the largest production yacht, with a truly stunning interior.  Note the sliding 4′ x 3′ overhead hatch!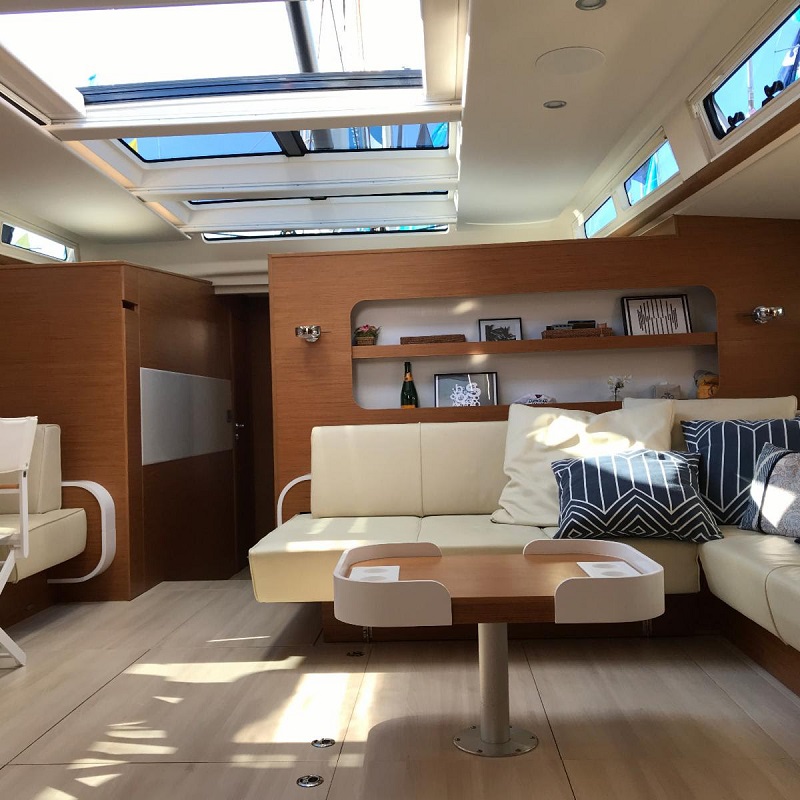 Note the large hull windows and clean lines.   I still prefer the older Hanse models for a variety of reasons, including higher SA/D ratio's, real varnished woodwork inside and more traditional construction, but the 675 was indeed amazing.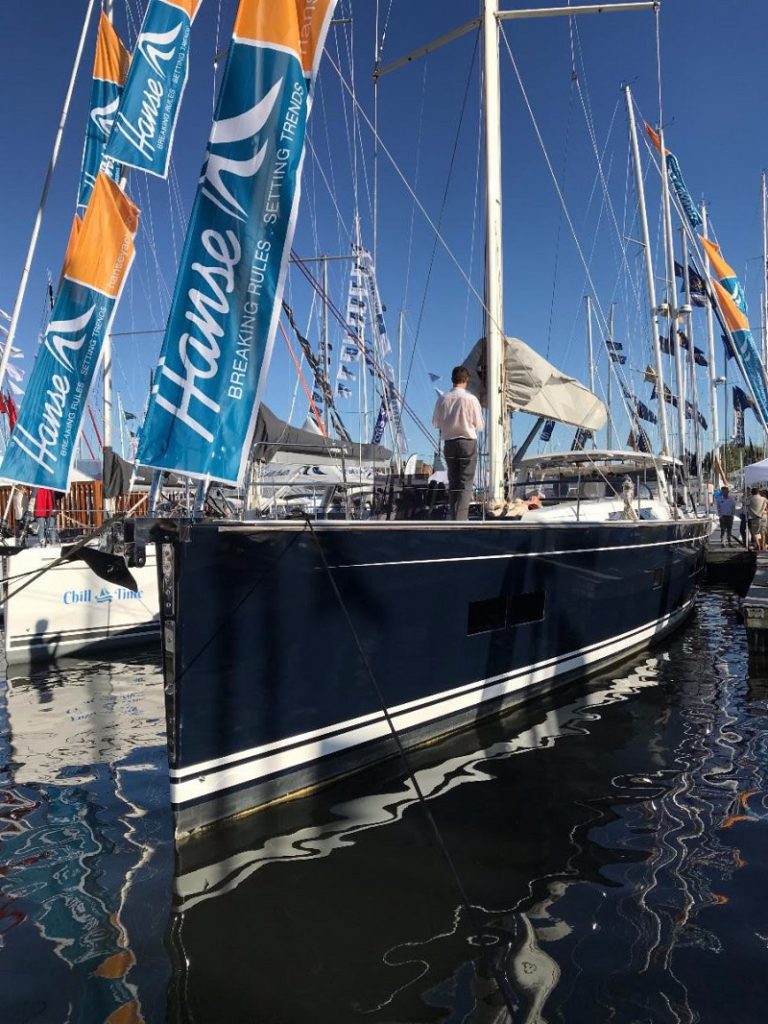 I loved the 675's rigid bimini and V boom, both of which will be on our Jonmeri 40, all be it in a somewhat more cosy (but just as long!) cockpit. The 675 runs about 1.7 million.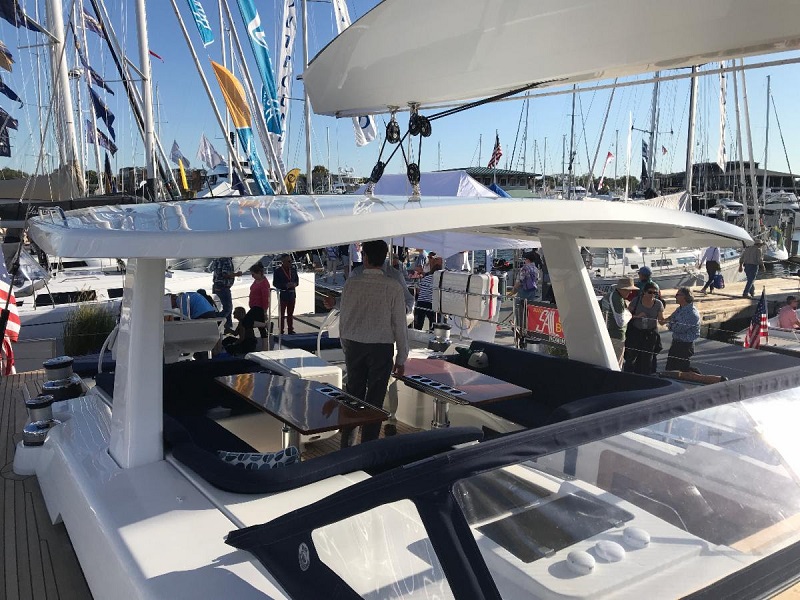 I also checked out the smaller Hanse models, and was pleased to see that the bulkheads are still glassed in on, in this case, the new Hanse 418.   You can see how the fibreglass tabbing (a 6-12″ wide 3-5 layer thick section of fibreglass cloth formed when wet into the L between the hull and bulkhead) connects the hull to the bulkhead.   This is still the best way to build a yacht.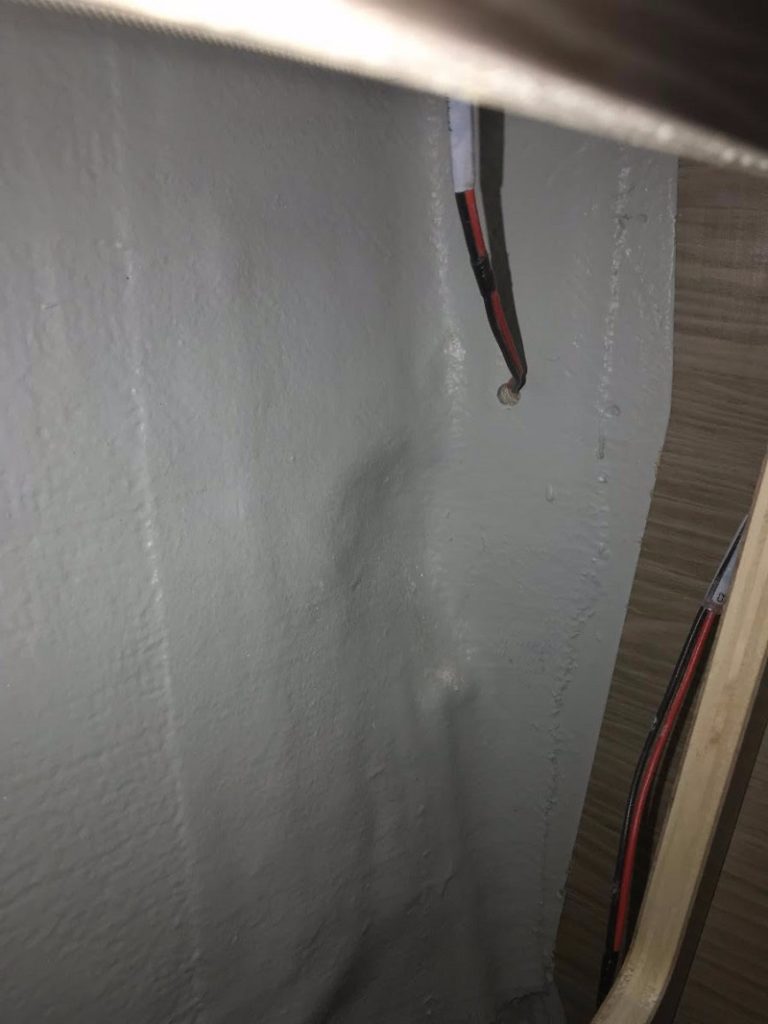 Another boat I was favorably impressed with (and have liked for a long time) was the Grand Soleil from Italy.  A smaller yard, they build 50 yachts a year to a very high standard.  The new 34 is their latest offering, and she had a surprising amount of room in what looks to be a very fast hull.
The pic below is under the V berth, and you can see the excellent job they have done tabbing in the structural reinforcements, including fore and aft bulkheads and stringers.   This kind of construction takes more time, but makes for a stronger, lighter, more durable yacht.  The 34 has a base price around $300k.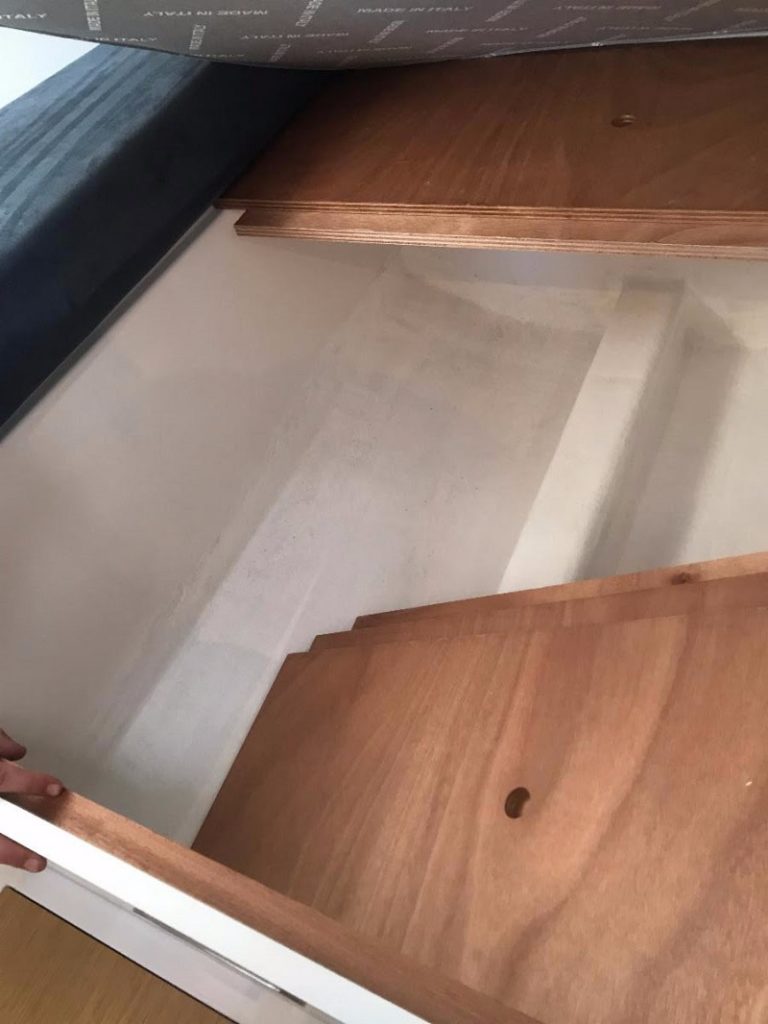 We recently listed 2 excellent Hanse models for sale.  The award winning Hanse 400 is well known to our members, this is one of the last ones, with a very refined interior and excellent construction.  This was by far the most expensive Hanse 400 we or any US dealer delivered due to the many many upgrades.   She is now at our docks in Norwalk.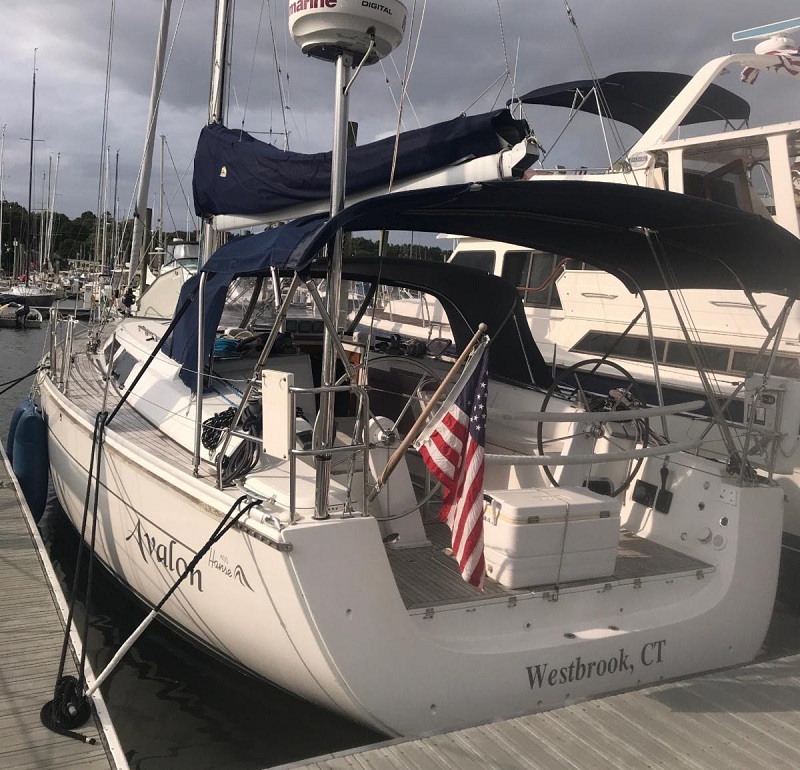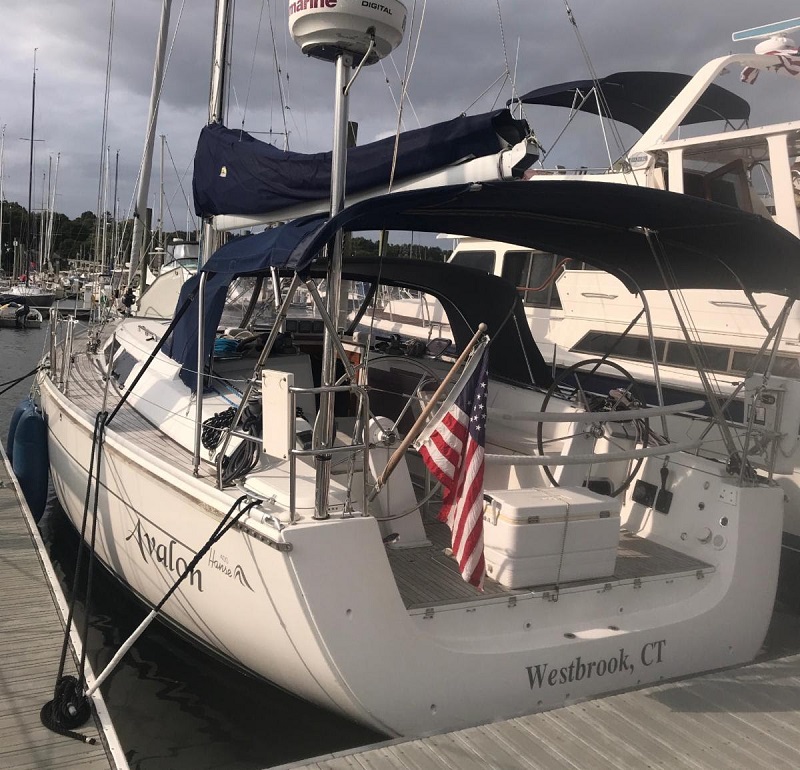 For more info on Avalon, please go to;
Avalon Hanse 400 listing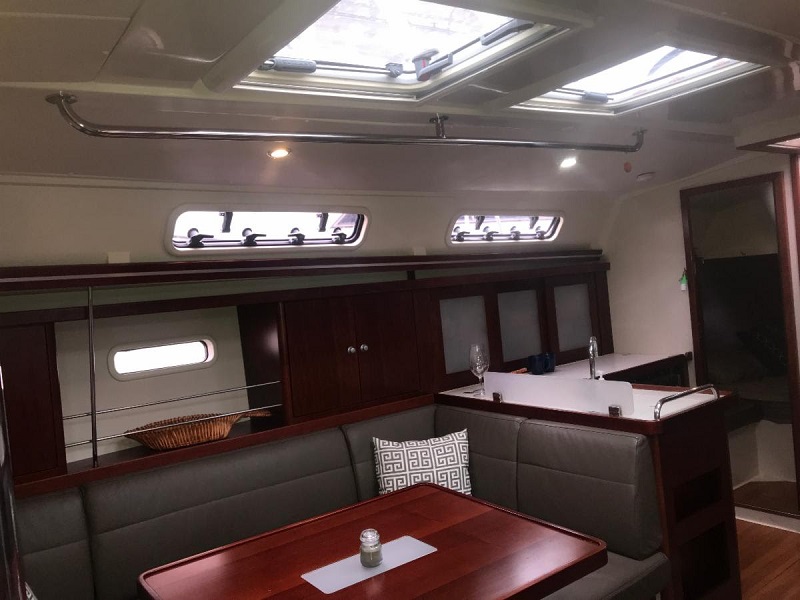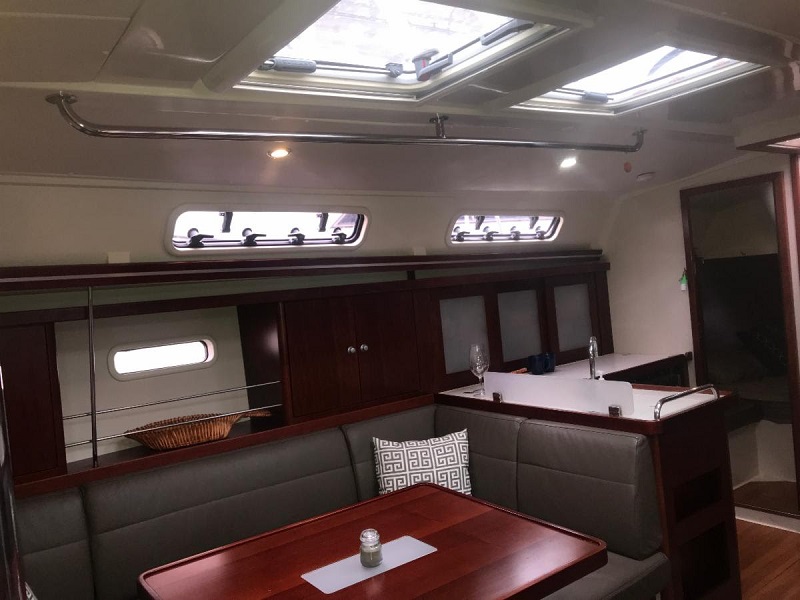 One of our all time favorite Hanse models is the Hanse 430.   A local 430 has won almost every major race on the sound and in the Caribbean you can imagine, yet has a large, luxurious interior.  We recently listed the best example around of the higher performance Hanse 430 e (for prepreg epoxy construction).  She has almost no use, and we have cared for her since new.   The e model is built to a higher standard than any other boat I know of.  Prepreg epoxy construction takes far more time and uses materials that cost 4x as much as withy conventional yachts, but the result is a stronger yacht that weighs about 1,000 lbs less.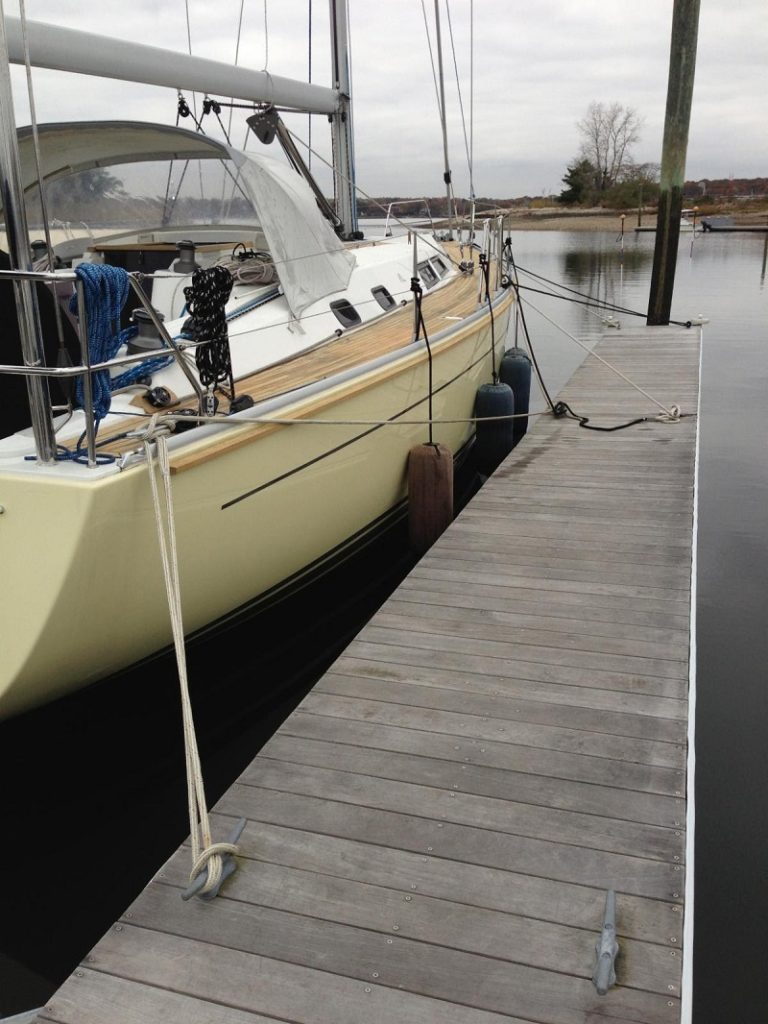 For info on our Hanse 430 for sale, please go to;
Hanse 430 Kimba Listing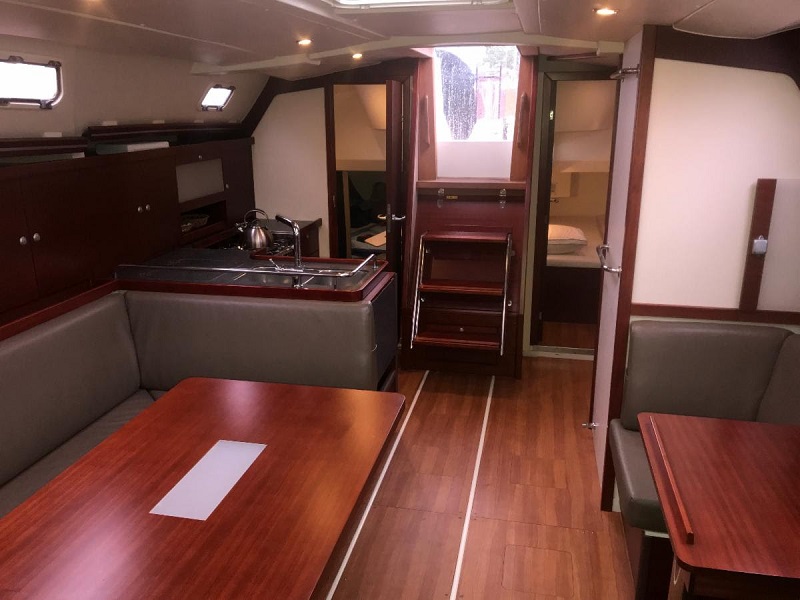 We have helped many members and students find their perfect yacht.  With our 40 years in the business and excellent reputation, we can help you find the best boat for your needs and cruising plans. 
Frostbiting Starts
SSC is pleased to offer Frostbiting every Sunday from Nov 3rd to December 15th, with a New Year's Race on January 1st 2020!  Rigging starts just past noon at 12:15 with the first start at 12:30.  The final race will start by 2pm.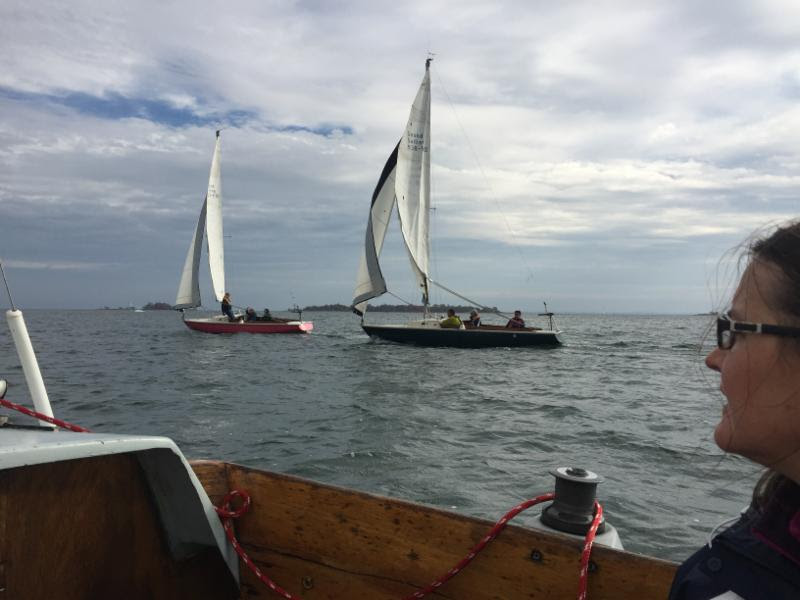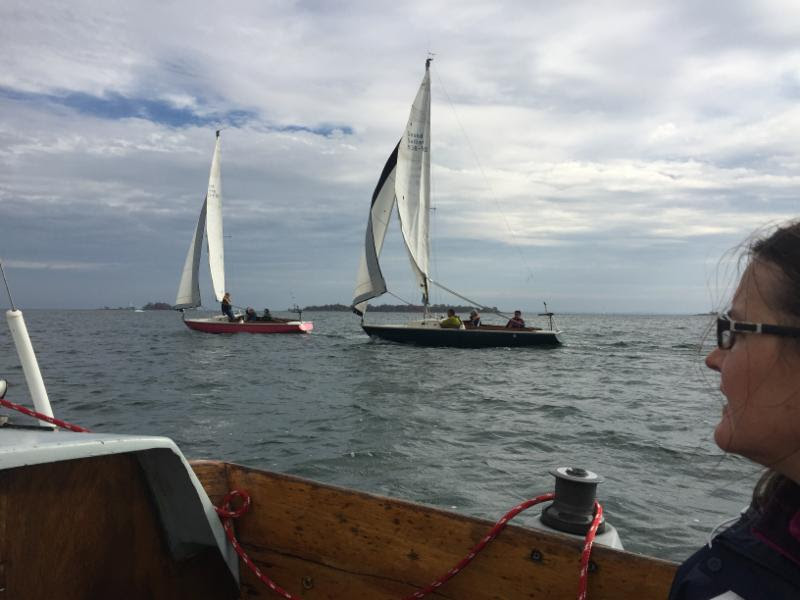 As before, members can race for free as crew.  Non-members or Captains pay $20.   Only members can Captain an Ensign.  Kids race for free.  All crew who are not family members need to fill out a registration form and pay the $20 per person fee.  One design racing is the best way to refine your sailing skills, and learn what makes a boat fast.  We guarantee you will become a better sailor, and of course, the thrill and excitement of racing is great fun.   We look forward to seeing you out there.  Please use our MeetUp page to sign up for racing; 
Sound Sailing Center MeetUp Page
Ocean Passage – Caribbean Update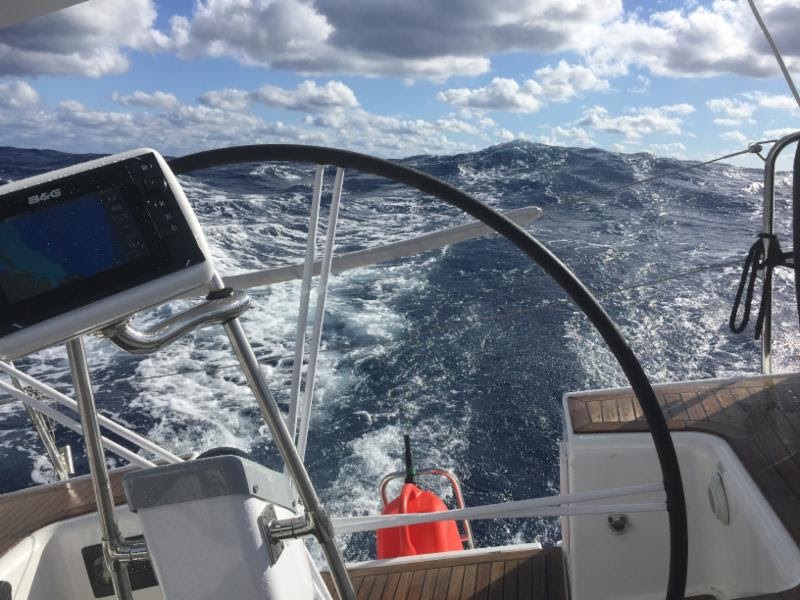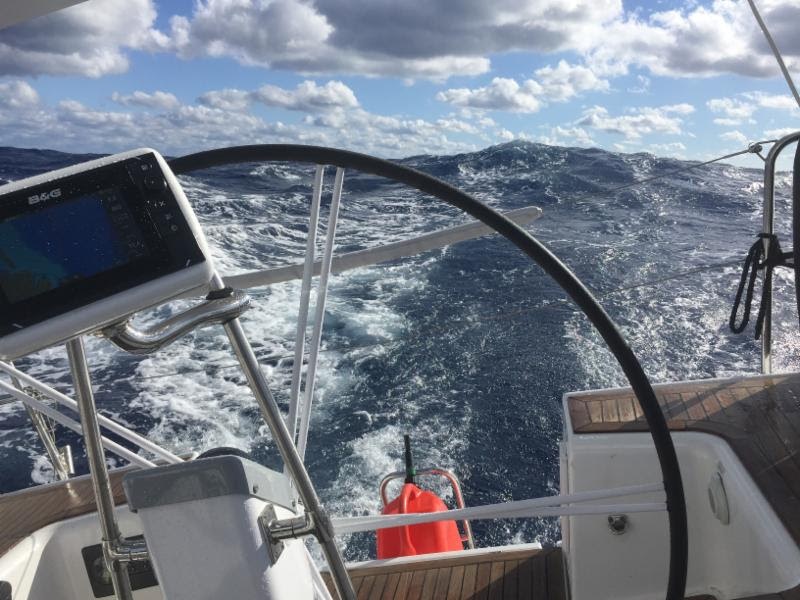 Time to sign on for our Ocean Passage south 2019!  Our Jonmeri 40 'Vega' will be Captained by Martinus van Breems.   The cost for the Ocean Passage (including food) is $2,350, or $1,880 for members.   You will have to pay transportation expenses, along with custom / immigration fees. Note that repeat students pay 1/2 price, and those who have done it more than 2x pay just a share of expenses.  There is no prerequisite for this trip, and this helps meet the Ocean experience requirements for the 2020 Newport Bermuda Race, which is coming soon!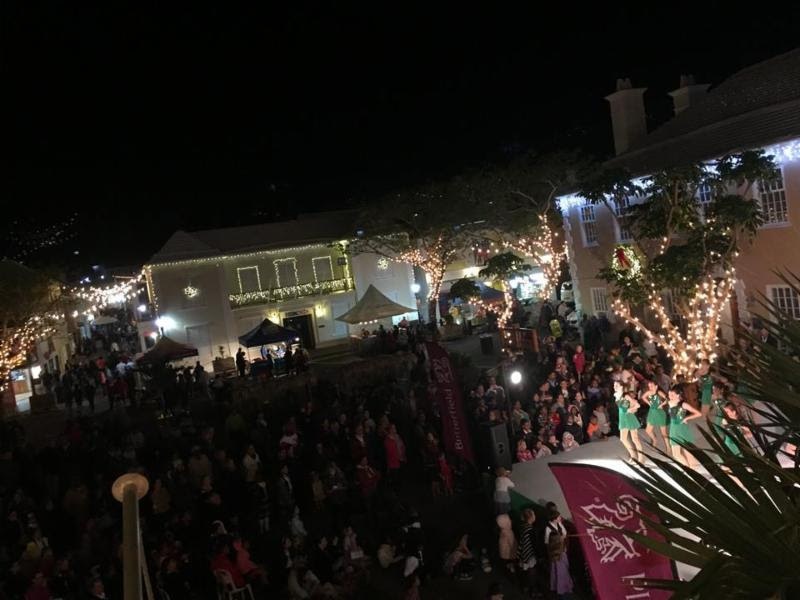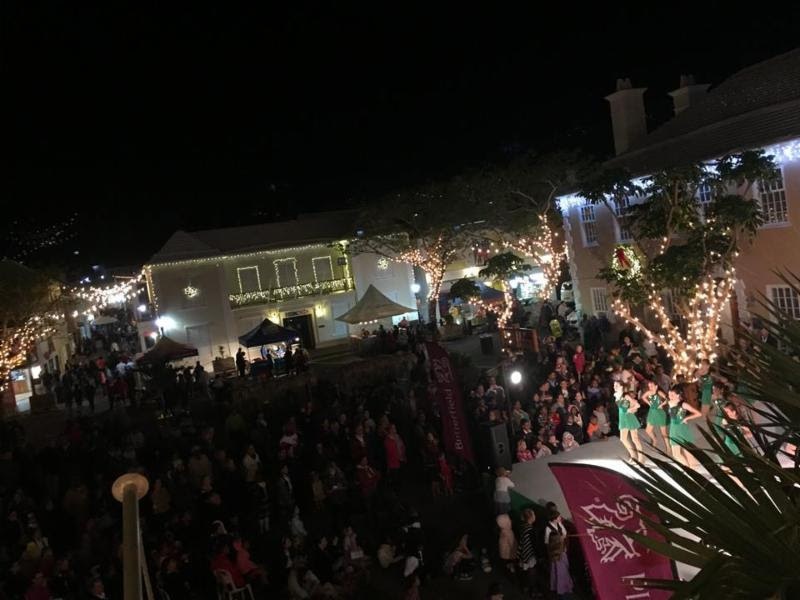 Sunday, November 29th  Earliest departure from Norwalk/Mystic.  Note that we often have a 2-3 day delay (or longer) to find an appropriate weather window.  One of our goals to arrive in Bermuda in time for the Christmas Walkabout in St George on Friday, Dec 6th, an amazing and delightful event which is basically a huge block party!   A highlight is visiting many of the finest homes in Bermuda.         
Friday, December 6th.  Likely arrival in Bermuda,  2nd leg crew should arrive if possible.  
Sat-Sun, Dec 7-8th  Likely departure Bermuda. 
Thursday-  Saturday Dec 12-14 – Likely arrival in St Thomas.   We normally spend the first night upon landfall moored off Caneel Bay, go for a swim and a hike.   A well deserved treat!