This Saturday afternoon and Sunday look good for bringing the Hanse 400 back from Mystic to Norwalk. We will head up Saturday afternoon, leaving around noon from SSC. Transportation will be arranged. Wind forecast start out of the south, shifting to the SW and west by the evening (and building to 15-20). Temps will be in the 60's. Ebb begins at 8:30 am, max ebb 11:30 am on Saturday, so getting under way around 2 pm will give us 6 hours of a nice flood.
Of course, dark by around 6:40 pm. Saturday night it will probably be best to stop in Westbrook (about 25 nm – 5:30 eta) or Clinton (6:30 eta), where we can plug in for heat. Could also go to the Thimbles and grab a mooring.
We will get an early start Sunday, underway by 7 am. 2 hrs of flood, then bucking the tide, but not too much in the Sound at that point. Sunday afternoon we will arrive in Norwalk around 2-3 pm. Sunday will be a beautiful day, cool clear NW winds with a high of 53 degrees. The Long Island Sound is still quite warm, which makes fall cruising much more pleasant. Please email us about space availability if you are a member or recent student.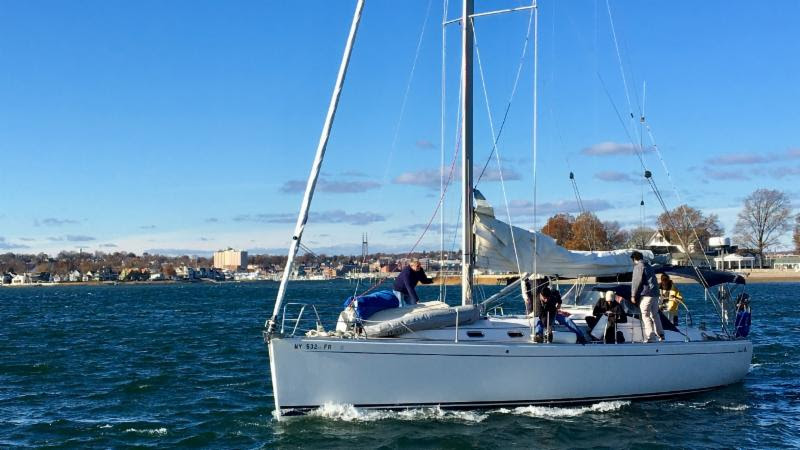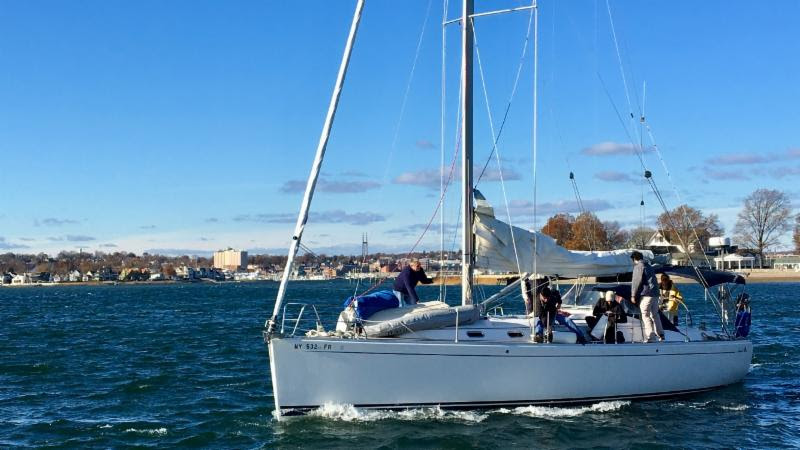 Continue Reading →