Nothing like a warm shower after 5 days to make you feel like a new man!
As you may know, we missed out on 3rd place by a few minutes. The crew worked extremely hard and sailed what I thought was a near perfect race. I likewise put a huge amount of effort into this race.
The race started out with lovely conditions racing out of Newport. Of course, the forecast was ominous, but improving, and about 30% of the fleet did not start, including such well prepared boats as the 2 Navy entries. With lighter winds on the west side of the course and better currents, the path we took was mapped out well in advance. We had an excellent start – and were on our way.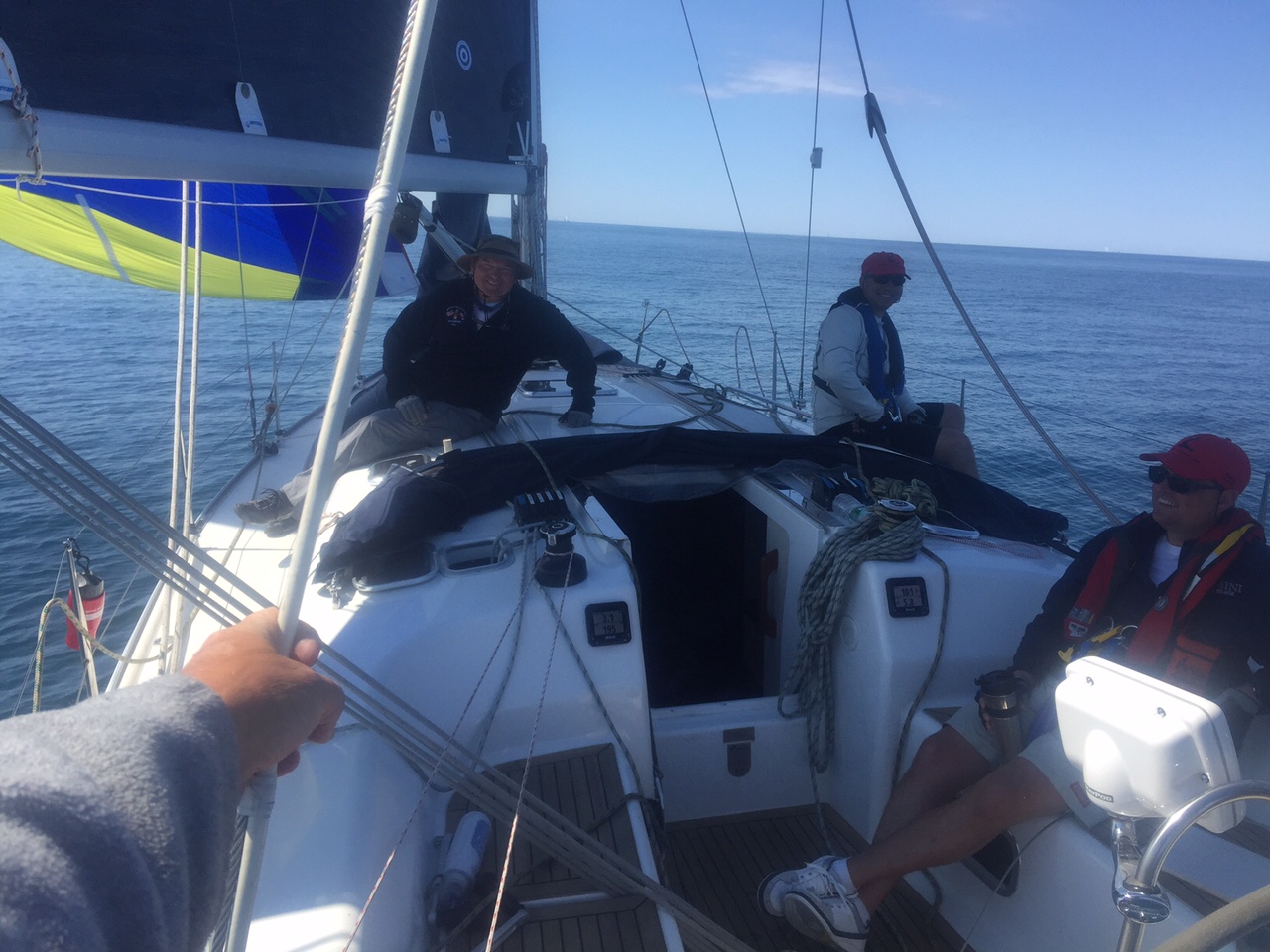 We quickly settled into the passage routines and enjoyed a lovely dinner. Although the conditions were supposed to deteriorate quickly, the conditions actually kept getting better with light winds and clear blue skies. It quickly became apparent that the strong high pressure system was moving farther south than expected, and the developing low would not be as strong.
The most memorable moment of the race was, after sailing through a pod of large whales and many Dolphins, a very curious small sperm whale breached 3 times right next to our boat (less than 100′ away!!) and was obviously checking us out! A moment we all will never forget.  Continue Reading →