Let us prepare you to move beyond daysailing
Class Format:
Class Session (two 3 hour lessons on Monday and Wednesday evenings)
The evening sessions happen on the previous Monday (Tuesday if Monday is on a Holiday) and Wednesday.
Cruise with Instructor (two day overnight cruise Friday thru Sunday)
Practice Session (Sat evening-Sun noon)
Please read before signing up  Payments, Cancellation and Refund Policy
Basic Cruising will take you beyond daysailing, typically using one of our Pearson 37s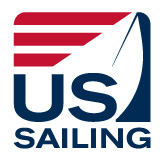 You must have the US Sailing Basic Keelboat Certificate if you want US Sailing certification.
An Equivalency Exam is available. The exam cost is $60, almost all of which goes to US Sailing.
We cover systems and navigation, docking and more on Monday and Wednesday evenings from 6:30 to 9:30. Immediately following the lessons, students take an overnight cruise on a Pearson 37. US Sailing Basic Cruising Certification, log book, and a certificate good for a 10% discount on your first charter or 5% off initial membership with us is included. We review and build upon what was learned in Basic Keelboat.
Topics include
Inspecting the boat, rigging and systems
Maneuvering, backing under power
Diesel basics
Man overboard drills with a Life Sling
Sources of weather information
Trip planning, supplies & provisioning
Navigation, dead reckoning, bearings
Lightning, storm preparations
GPS, compass use
Preparing for 15-25 knots of wind
Basic sail shape controls
Different anchoring techniques
Single line docking, bow, stern in & alongside
Towing and using a dinghy
This course features two 3 hour lessons on Monday and Wednesday evenings from 6:30 to 9:30 to cover systems, navigation and docking followed by a two day overnight cruise Friday thru Sunday. Over 26 hours of instruction. Note: Cost for meals included for overnight sail.